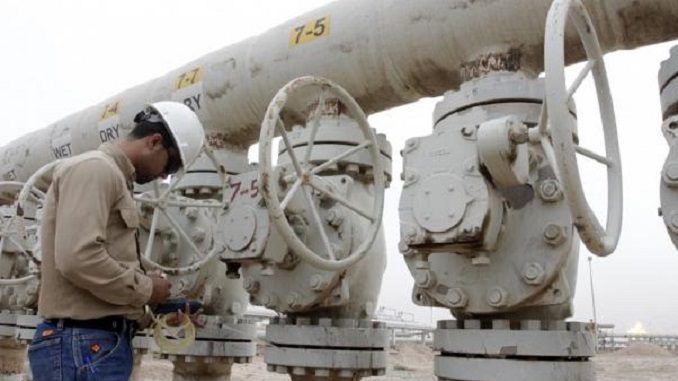 Iran's oil minister said on Monday that a majority of OPEC members support extending output cuts but a final decision will be taken at their next meeting on November 30, Reuters reports.
The Organization of the Petroleum Exporting Countries together with a group of non-OPEC producers led by Russia has reduced output since January 1 under an agreement set to run until next March. Producers are curbing their output in hopes of supporting prices and reducing inventories. OPEC will meet at the end of the month to discuss the policy.
"The majority of members support the extension of the plan, but the final decision should be taken at the next OPEC meeting," Iran's Bijan Zanganeh was quoted as saying by the ISNA news agency.
OPEC allowed Iran to increase output slightly to help it recover market share lost while under Western sanctions. OPEC members Libya and Nigeria have also been exempt from supply curbs as their oil industries recover from years of unrest.
"If the production cut is extended, the exemption for Iran will also be extended," Zanganeh was quoted as saying by SHANA, the Iranian oil ministry's news agency.
OPEC and its allies are scheduled to meet in Vienna on November 30 to discuss extending a pact to cut 1.8 million barrels of crude per day from the end of March through the end of next year. OPEC producers and non-members scrambled to arrange a rare output-cutting deal after prices fell below $30 per barrel, the lowest in over a decade. Under the current scheme, Iran is expected to pump around 3.8 million barrels a day. OPEC's data showed the No. 3 OPEC producer is sticking to the production limit. According to OPEC's secondary sources, Iran pumped an average of 3.82 million bpd in October, down 11,300 bpd from the previous month.
Iran's crude oil extended its impressive rally above $60 per barrel, as global markets continue to recover from a stubborn price crash over the last three years. Iran's light crude gained $3.78, or 6.3%, reaching $63.82 a barrel in the week to November 10 as Iran Heavy, one of the country's main grades for export, rose $2.82, or 4.7% to $60.15 per barrel, Shana said, citing a report by the Oil Ministry on Saturday.
According to OPEC's monthly report published on November 13, Iran Heavy traded up 3.9% in October from the previous month to $50.08 per barrel. The price of OPEC basket of 14 crudes stood at $59.98 a barrel on Thursday, compared with $59.79 the previous day, according to the latest OPEC Secretariat calculations.
After reaching new highs in more than two years this month, crude oil prices cooled last week amid the prospect of a recovery in the U.S. oil market. But increasing speculations that OPEC and non-OPEC producers will reach consensus to extend the deal has helped prices to remain above $60 for now. Prices have also drawn support from political tensions in the Middle East and supply disruptions in Iraq, the United States and elsewhere.
Oil prices are expected to remain in a band of $60 to $70 per barrel in the short term if OPEC and its partners adhere to the production restriction agreement that came into effect earlier this year, analysts said. OPEC along with its allies, including Russia, is cutting production by about 1.8 million barrels a day to rebalance oil markets and prop up oil prices. The agreement which is being implemented since January this year is valid till March 2018.
"So far, OPEC production restriction is holding. Oil prices are at a two-and-a-half years high. It is expected that the agreement will be extended as the price increase is beneficial to all OPEC members," Justin Dargin, a global energy expert at University of Oxford, told Gulf News by email.