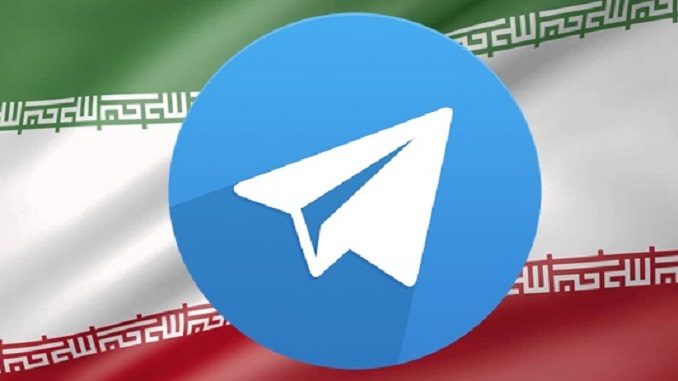 Iranian authorities banned last month the popular messaging app Telegram in an effort to quell protests and prevent protesters from sharing photos and videos of the rallies. However, it was Iran's small business community which suffered the most from the communications breakdown.
A pet-shop owner was among those who complained that his business was affected because he couldn't process orders and coordinate deliveries through Telegram. He also struggled to keep orders straight.
"These days everybody uses Telegram—I don't know what they were thinking. My regular customers were very unhappy," the man said.
Over 40 million Iranians use the encrypted social media app, which was used as the prime means of sharing information and videos during the anti-government demonstrations that shook Iran's capital, as well as several other cities, at the end of December.
During the protests, internet speed was also lowered to stall the flow of communications. The restrictions went into effect on December 31 and were lifted two weeks later, on January 13, disrupting in the meantime thousands of businesses built on such tools.
The unrest has left Tehran to weigh the economic risks of censorship as it calibrates a response to any future protests.
"Iran has a love-hate relationship with the internet," said Sam Blatteis, the chief executive of The MENA Catalysts, who also added that internet businesses were among the few flourishing non-oil industries in Iran.
During the last weekend of December, Telegram's CEO, Pavel Durov, said in a statement that the government had blocked access to Telegram after the company refused to shut down channels in which protesters posted information about gatherings.
Some Iranian businessmen have said the block on Telegram shook their faith in President Hassan Rouhani, who has in the past promoted an easier access to apps like Telegram.
Official figures show the damaging economic effect from the crackdown, indicating that during the two weeks of unrest, bank transactions fell by 40 percent, Iran's minister of information and communications technology said and added that the national postal service's income fell by 18% in the same period.
At least 50,000 Iranian firms use Telegram as part of their businesses, according to a Twitter account set up during the protests to document the economic fallout from the block.