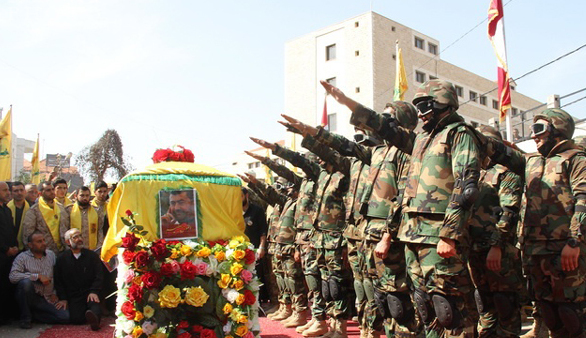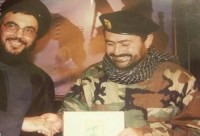 Both Iranian State media and Hezbollah-backed news outlets have been praising the efforts of a senior Hezbollah commander who was killed far in NW Syria's Idlib as he fought with the Syrian regime's troops near Hama Province.
Hassan Hussein al-Hajj  was close to the Turkish border where the Assad's troops and Hezbollah are being backed up by the Russian air force.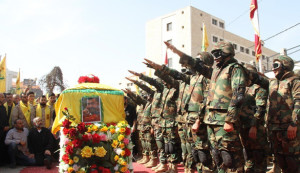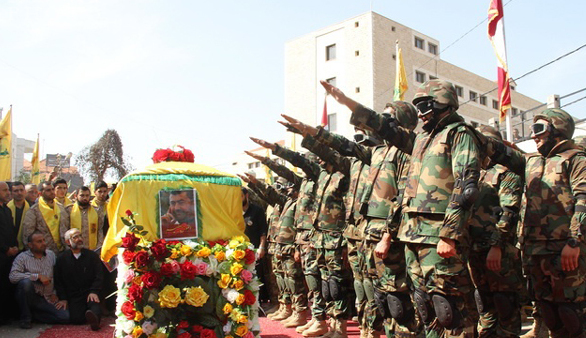 Iran state media Fars News claimed "Russian fighter jets hit a center [held by ISIS] in Khan Sheikhoun region … Several militias, including senior commanders, were killed and wounded during the Russian warplanes' air raid."
According to its media arm Al Manar,  Hezbollah announced on October 10 Al-Hajj "was martyred while carrying out his sacred Jihadi duty in Syria" and buried with "great ceremony organized by the resistance crowds and (Hezbollah) officials."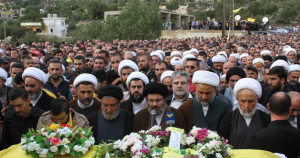 The head of Hezbollah's Executive Council Sayyed Hashem Safieddine led the service. Safieddine is a cousin to Hezbollah's Secretary-General Hassan Nasrallah, who has held firm reins on Hezbollah for over 23 years.