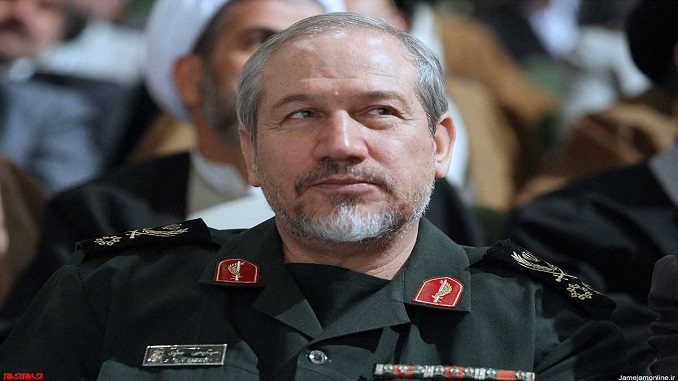 Special adviser to Iranian Supreme Leader Ali Khamenei, General Yahya Rahim Safavi, has called on his country to recover the price it has paid in Syria, Middle East Monitor reports.  Speaking at a seminar in Tehran, Safavi pointed out that Russia has concluded long term agreements in Syria adding that "Iran has to recover what it has paid in the war from the Syrian oil, gas and phosphate".
"Iran must recover the costs it paid in Syria. The Russians have signed agreements for 49 years in Syria, through which they obtained a military base and political and economic privileges, and Iran can conclude long-term agreements with the Syrian government," Safavi said, adding that the Syrians were "ready to pay for oil, gas and phosphate minerals."
The Iranian adviser said his country is currently exporting phosphate from Syria. Remarking on Turkey and the Free Syrian Army's "Operation Olive Branch" against the Kurdistan Workers' Party (PKK) in ​​Afrin area, Safavi also warned against the establishment of a U.S.-backed Kurdish autonomous region, adding that the establishment of a Kurdish region in the east of the Euphrates faced opposition from Iran, Turkey, Iraq and Syria.
"If they do not find an outlet on the Mediterranean Sea they will not be able to establish a Kurdish state, and Turkey entered Afrin to cut the path in front of them," he said.
He pointed out that the development of relations between Iran and Turkey will affect the region's issues.
"Turkey and Iran can increase the volume of trade between them to $30 billion."
Safavi stressed, during a conference on the latest political and field developments in the Syrian crisis, that Iraq and Syria have played the role of arenas for U.S.-Russian geostrategic conflict. He also reviewed previous positions on a geopolitical stage in the West Asia region, amid intense competition between America, Russia and the European Union.
Safavi considered that his country is engaged in regional geopolitical, geostrategic and geoeconomic competition with Saudi Arabia and Turkey in Iraq and Syria. However, Syria and Iraq are also the geopolitical, geostrategic, geographical and economic rivals of regional powers such as Iran, Turkey and Saudi Arabia.
"We have two races being run in these countries, a global competition and a regional competition.
He defended the world-claimed terrorist group Hezbollah's role in the Syrian war, saying it had "transformed its level from militias to a strong army against Israel."