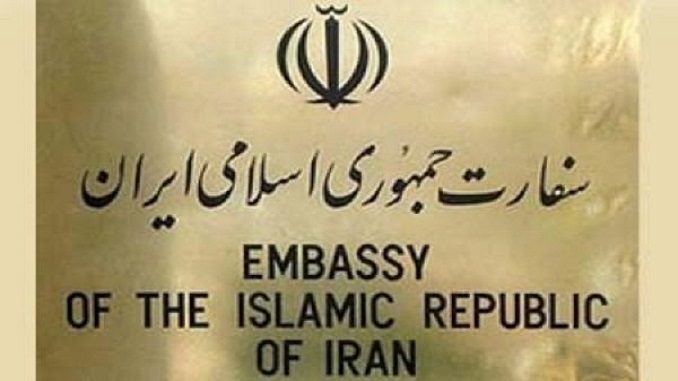 Embassy of Iran in Tbilisi, Georgia, in a statement, warned Iranian nationals that claims on gaining EU residency through Georgia are scams hatched by human traffickers, Mehr News reports.
The Islamic Republic of Iran Embassy in Georgia, in a statement to protect rights of Iranian compatriots, announced readiness to provide advice and guidance, and to prevent occurrence of common and existing problems which sometimes cause irreparable damage.
The statement highlights that the country of Georgia is not a member of the European Union; "since March 2017, the European Union has signed a visa removal contract with Georgia which only pertains to holders of Georgian passports and does not mean membership of the Eurasian country in the EU."
The law of citizenship of Georgia is based on the 'blood system', which means both child's parents or one of them must be Georgian. Acquiring citizenship can be realized through marriage to a Georgian citizen (after a few years), or after 10 to 15 years of residence and knowing Georgian language through approval of the Georgian Ministry of Intelligence and the Georgian president.
The statement reiterates that claim of residence in Europe through asylum in Georgia is a trap of fraudsters and invites Iranian nationals to conduct enough study and research before proceeding to take citizenship or to make investment.
"Do not trust anonymous individuals, neither Iranians nor foreigners. You can track your administrative and residence affairs personally and through official authorities."
Other pieces of advice provided by the statement of Iran's embassy in Tbilisi include ensuring bank guarantee for any investment, contract, receipt or payment as well as respecting laws and regulations of the host country as they are completely different from those of Iran.
In order to avoid potential problems, transfer currency of currency needs to be carried out through credible exchanges with a reputable broker in Georgia.
"In the event of confrontation with the profiteers and fraudsters, refer to the police for financial crimes, dubbed 'Financial Police Inspectorate of the Ministry of Finance of Georgia', with relevant documents as soon as possible in order to grant your rights," concludes the statement by Consular Section of the Embassy of the Islamic Republic of Iran in Tbilisi.