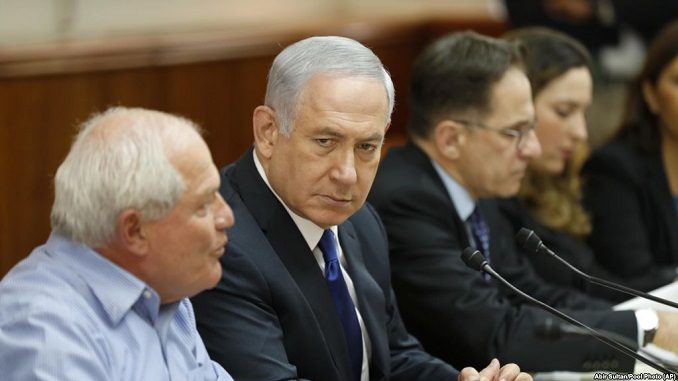 Israeli Prime Minister Benjamin Netanyahu on Tuesday offered humanitarian assistance to the victims of the devastating earthquake that has killed hundreds in Iran and Iraq, but was immediately rebuffed. Netanyahu told a gathering of North American Jewish leaders that Israel had offered the aid via the Red Cross, following Sunday's magnitude 7.3 quake that killed at least 530 people in Iran and several people in Iraq, and injured thousands across the region.
"I just saw the pictures of the destruction in Iran and Iraq from this week's earthquake. And I saw these heartbreaking images of men and women and children buried under the rubble. So I am proud to announce tonight that a few hours ago I directed that we offer the Red Cross medical assistance for the Iraqi and Iranian victims of this disaster. I've said many times that we have no quarrel with the people of Iran," he added.
"Our quarrel is only with the tyrannical regime that holds them hostage and threatens our destruction. But our humanity is greater than their hatred. Israel continues to be a light unto the nations and this is what I am proud of. And all of you can be proud of Israel's morals, and Israel's might," Netanyahu told the Jewish Federations of North America's annual General Assembly in Los Angeles, via video conference. An official in Netanyahu's office said, however, the offer was immediately rejected.
"This shows the true face of the Iranian regime," the official said. On Monday, various Israeli officials said they were unaware of any efforts to offer aid to the two countries. "The Home Front Command has not organized a delegation [for Iran and Iraq]," an army spokesperson said.
In 2003, Tehran rebuffed an Israeli offer of assistance after a quake in the southeastern Iranian city of Bam killed more than 26,000 people. Nine years later, when two quakes hit the Iranian province of East Azerbaijan, killing more than 300 people and injuring 3,000, Israel did not offer assistance, citing the rejected offer.
"We offered Iran assistance after earthquakes in the past, but they refused. So this time, we didn't even bother to ask if they're interested.Their refusal was pretty impolite, but we're not making a big fuss about it," a Foreign Ministry spokesman told The Times of Israel at the time. Netanyahu's announcement of offered aid drew quick praise from Yair Lapid, head of the opposition Yesh Atid party.
"Netanyahu did well to offer assistance for those affected by the earthquake in Iran and Iraq. The Jewish people are among the leaders in human morality and compassion," he said in a tweet.
Iran does not recognize the Jewish state and Israeli media reported that the offer was swiftly turned down through the International Committee of the Red Cross. Israel regards Iran and its close ally Lebanese Shi'ite militant group Hezbollah as its most dangerous foes.
Iran has been a staunch supporter of Palestinian militant groups Hamas and Islamic Jihad. Tens of thousands of Jews of Iranian ancestry have played a prominent role in the state of Israel, counting among their number a former president, a former army chief and several former government ministers.