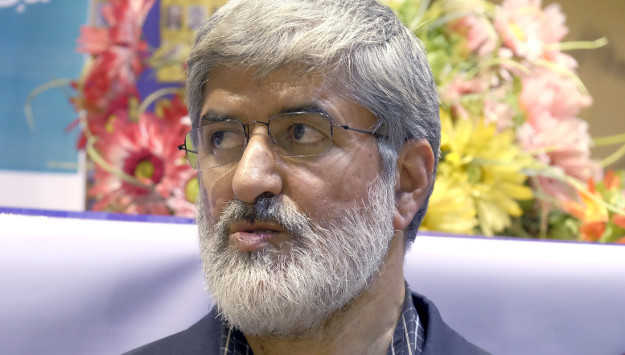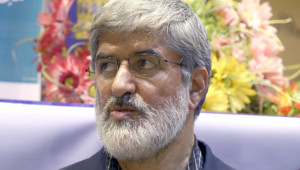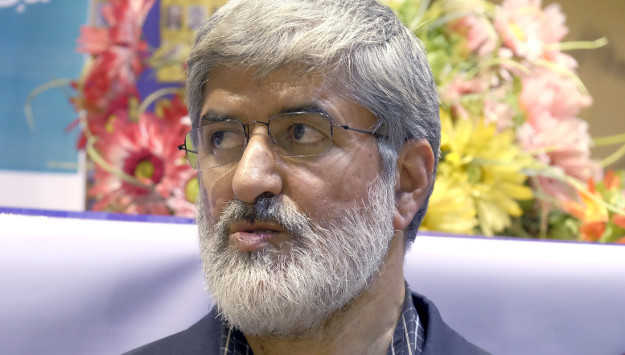 A last-minute cancellation of a pro-government event in the Iranian city of Mashhad has sparked a bitter conflict between hardliners and reformists and is likely to further undermine the Rouhani government. Mashhad is Iran's second populous city and the capital of northeastern Khorasan-e Razavi Province.
The Iranian media reports that the city's prosecutor's office barred Ali Motahari, a pro-government politician and deputy head of the parliament, from speaking at a public event on November 20. Security forces and "plainclothes" agents reportedly ordered people to leave the gathering, sealed the office of a reformist organization that organized the event, and clashed with some attendants.  (Details here, here, here, and here.)
President Hassan Rouhani called the incident "shameful" and asked the ministers of interior and justice to investigate it.
The move also prompted a wave of anger and criticism by reformist media and pro-government politicians. "Discrimination by authorities with regard to delivering speeches at public places is unacceptable," Mohammad Reza Aref, the head of reformist Hope Faction at parliament, wrote on his Instagram. In contrast, conservative media accused the government of politicizing the issue to mask its incompetence.
Motahari, too, in a letter to Rouhani, called local authorities' actions "Daesh-like" and asked the president to "consider a measure to save Khorasan-e Razavi from such acts of despotism." He also asked the government to clarify whether the provincial governor, prosecutor's office or Friday prayer leader is in charge of the province.
Motahari has been at the center of hardliners' criticism for a long time. He has openly called for the release of opposition figures Hossein Mousavi and Mehdi Karoubi; and earlier this year, he derided Mashhad's Friday Prayer Leader Alam Al-Huda for objecting to a concert in the city on religious grounds. The concert controversy led to the resignation of former Minister of Culture Ali Jannati.
In a letter published in Fararu website, Al-Huda denied any connection with the incident and threatened to "take legal action against this slanderer." Al-Huda, a prominent cleric in Mashhad, had been a fierce critic of reformists for years. But since last year's death of Abbas Vaez Tabsi, who maintained good relations with moderate politicians, he became Supreme Leader Ali Khamenei's representative to Khorasan-e Razavi Province and have intensified attacks against the Rouhani government.
Under pressure from reformists, Interior Minister Abdolreza Rahmani Fazli called the cancellation illegal and ordered an investigation into why the gathering was canceled. But that did not discourage some reformist lawmakers from impeaching the minister.
The latest controversy is another blow to the Rouhani government and is likely to adversely affect the president's reelection bid next year. Pro-government politicians are likely to continue to find it difficult to hold political and social gatherings in Khorasan-e Razavi and other regions dominated by hardliners in the run-up to the election.