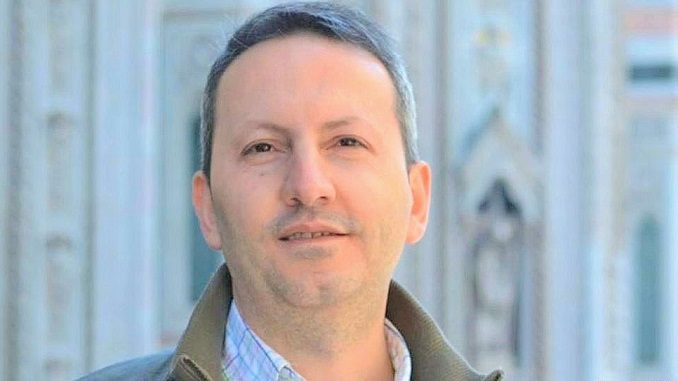 Belgium on Thursday tried to stop the execution of a prominent Iranian-Swedish academic accused of espionage and treason in his home country, the Brussels Times reported.
Belgian Foreign Minister Didier Reynders told his Iranian counterpart Mohammad Javad Zarif that he hopes that the death sentence against scientist Ahmadreza Djalali will not be executed.
Djalali, 45, is married with two children and works at Karolinska Institutet in Sweden on improving hospitals' emergency responses to terrorism and different threats. He is a visiting professor at VUB in Brussels.
He was invited to lecture in his home country but was detained in Teheran in April 2016, but was arrested upon arrival and held at the notorious Evin prison. He was accused of cooperation with hostile states and espionage for Israel but no evidence was ever presented to support the allegations. Djalali was sentenced to death on 21 October last year.
"Belgium is against death penalty and we plead that it should be repealed," Reynders told the press after a meeting at Egmont Palace with the Iranian foreign minister who was visiting Brussels to discuss Iran's nuclear deal with EU.
Reynders said that Prime Minister Charles Michel has sent a letter to Iranian president Hassan Rouhani.
UN observers stated that the trial against Djalali was unfair and have called on Iran to immediately cancel the death sentence and release Djalali.
However, his sentence was confirmed in early December by the Iranian Supreme Court despite a broad protest movement in Belgium and other countries.
Margot Wallström, Swedish minister of foreign affairs, says that Sweden like the rest of EU condemns death penalty in all its forms. "Death penalty is an inhumane, cruel and irreversible punishment which has no place in modern law."
A spokesperson for the Swedish ministry of foreign affairs told The Brussels Times that it has repeatedly contacted Iranian representatives about Djalali and clarified Sweden's condemnation of death penalty to them.