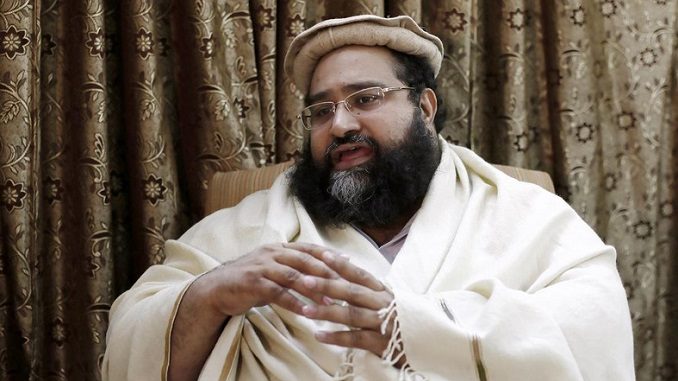 The Council of Pakistani scholars warned Muslim countries and the international community of Iran's continuous attempts, along with its terrorist militias Hezbollah and the Houthis, to destabilize the region and harm its security, Al Arabiya reports.
During a meeting held in Lahore, the council called on the international community to realize the Iranian threat and decisively deal with Iran and its terrorist militias to deter them and protect the region and the world from disastrous consequences. The meeting was attended by top Muslim clerics, thinkers and political figures and it was held to discuss challenges which Arab and Muslim countries confront, particularly foreign interference and regional conspiracies which Iran has exported to the region's countries via terrorist groups.
The council chief Tahir Ashrafi confirmed the Pakistani scholars' support of the Saudi kingdom's call to stand in Iran's face and prevent it from interfering in the region's affairs. He also urged Muslim countries to pressure Iran to prevent it from supporting terrorism via its destructive tools in some Arab countries, such as Yemen where people have paid a high price due to Iran's support of its destructive tools, i.e. the Houthis. He noted that the situation is the same in Syria and Iraq as Iran's Revolutionary Guards and the terrorist Hezbollah group are also inflicting pain on innocent civilians.
The council also welcomed the final statement issued by the Arab League's foreign ministers' recent meeting in Cairo and its decisive stance towards Iran's negative interferences and support of rebellious armed militias in Lebanon, Bahrain, Yemen and other countries. Few months ago, in June, the Pakistan Ulema (scholars) Council has expressed its condemnation of Qatar's support for Houthi militias and their complicity with Iran against Saudi Arabia.
"It is regrettable and alarming that the State of Qatar announced its support for Iran after the Arab-American Islamic Summit, in which 56 Islamic countries announced their efforts to combat terrorism," said Taher Mahmood al-Ashrafi, chairman of the council.
The council also condemned Qatar's of terrorist and extremist organizations that "seek to destabilize security in a number of Islamic countries." The statement issued by the council in Islamabad also urged the government of Qatar to take into account "the feelings of Muslims in Iraq, Syria and Yemen and address the reservations of the Islamic nation against its position, which led to the unity of the Islamic nation and weakened its entity."
"Qatar should have sought the support of Muslims in Syria, Iraq and Yemen rather than supporting Iran in its regional plans," the statement added.