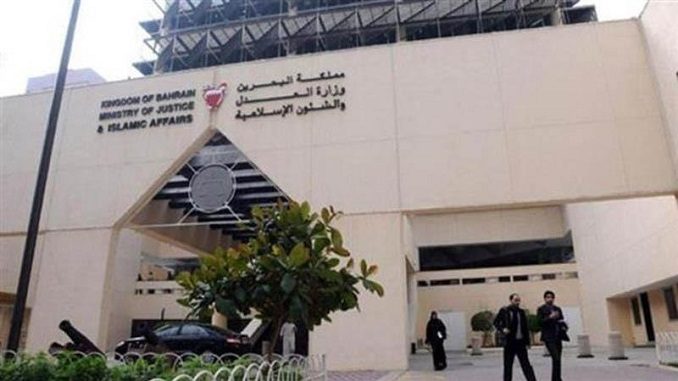 Bahrain's public prosecution on Wednesday sentenced two nationals to jail terms and revoked their citizenship after they were convicted of training in Iran and the "possession of weapons for terrorist purposes."
The High Criminal Court convicted them of the counts of charges leveled against them and revoked their nationality, the Bahrain News Agency (BNA) cited Terror Crime Prosecution Advocate Esa Al-Ruwaei.
One of the two accused received special training in weapons and explosives provided by the Revolutionary Guard in Iran, while the second facilitated travel for the first suspect. Based on a notification from the General Directorate for Criminal Investigation (CID), an inquiry was launched into the case of one the convicts who received military training in Iran.
Investigation confirmed that the first convict, who was among the most active participants in acts of rioting, rallying and sabotage, was in contact with terrorist in Bahrain and abroad. The inquiry also established that he left Bahrain in 2015 and headed to Iran in coordination with terror leaders based abroad, with the help from other elements in the kingdom.
The Revolutionary Guard trained him in Iran on using, dismantling and assembling all types of military armament as well as shooting so as to prepare him to perpetrate terrorist operations. The second convict helped the first defendant travel to Iran was also involved in inciting him. Investigation revealed that terrorists tasked the first convict to monitor sensitive locations inside the Kingdom of Bahrain.