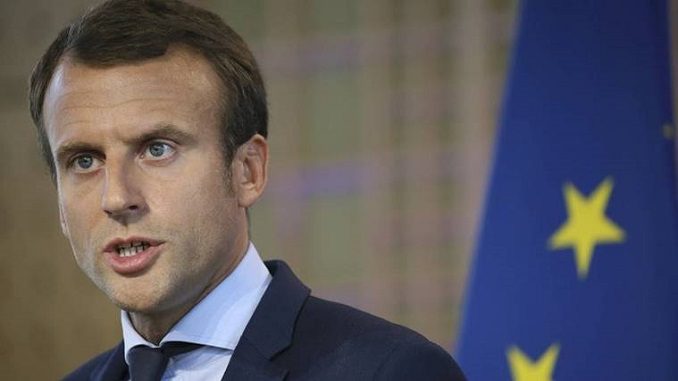 France's President Emmanuel Macron sought to quell a mounting dispute with Iran, vowing not take sides in a regional conflict between the Shi'ite country and its Sunni rival Saudi Arabia.
"We want an Iran that is a less aggressive power and for its ballistic missile program to be curtailed. But Iran is a regional power and we speak to them," he said at a press conference in Gothenburg, Sweden. "The French line is to work for peace and not choose one side or the other. There are those who would like western countries to take sides between Shia and Sunni. We refuse. The role of France is to speak to everyone."
 The president's remarks come after Iran accused France of being "one-sided" and following French Foreign Minister Jean-Yves Le Drian's criticism of the country's regional policy, calling it a show of "hegemonic desire." Le Drian made the comments at a press conference in Ryiadh, sitting next to his Saudi counterpart.
A few hours later, the Iranian Foreign Ministry spokesman Bahram Qassemi fired back. "Unfortunately, it seems like France has a one-sided and biased view towards the ongoing crises and humanitarian catastrophes in the Middle East," he said according to remarks carried by state-run Press TV late Thursday. "This view fuels regional conflicts, whether intentionally or not," he added.
Tensions between the two countries have risen in recent weeks.