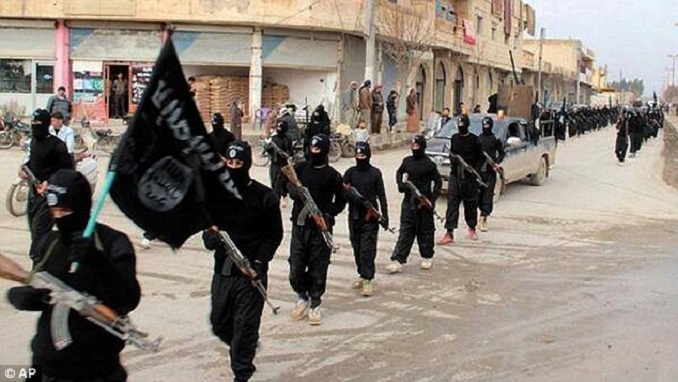 Qatar and Iran came under sharp criticism for their role in supporting terrorism in the Middle East, amid calls seeking the international community to take firm action to stop such acts if the region has to be stabilized and stemming terrorism from spilling over to all parts of the world.
At a panel discussion organized by the Arab Federation for Human Rights (AFHR) at the UN Human Rights Council headquarters here on Thursday, human rights activists analyzed evidences revealing the involvement of the Qatari government's support for extremist groups and destabilizing acts in a number of Middle East countries while claiming purportedly to be promoting democracy and human rights.
"The seminar is being held in a sensitive global scenario and a complex security situation in the Middle East," said Sarhan Al-Tahir Saadi, general coordinator of the federation.
"Terrorism, which despite being confronted by all means, continues to find support and this support comes not from individuals or organizations but from countries," he said while pointing out that this situation has forced a number of regional governments to stand up to confront countries that play a terrorist subversive role," he said.
According to Saadi, the major countries that have become a cause of worry for the world, especially for the Middle East, are Qatar and Iran, whose positions tantamount to that of extremist groups, especially the Muslim Brotherhood.
Pega Fatani, a researcher on terrorist groups in the Middle East, presented what she saw as evidence of Qatar's involvement in supporting terrorism. She criticized Qatar for supporting rights and freedoms without committing itself to them. "The problem is that Qatar accepts international laws and treaties but does not apply its obligations regarding the rights and freedoms contained therein on the ground. The Qatari constitution provided for freedoms, including freedom of expression but the reality is that the state, for example, does not cover the political situation inside Qatar," Fatani said, while lambasting Iran and Qatar for supporting the Muslim Brotherhood and other extremist organizations and adopting their anti-human ideology.
The human rights researcher was surprised by the Qatari objections that Doha had nothing to do with the Brotherhood or any extremist figures that adopted violence. Fatani asked why "there is a clear Muslim Brotherhood influence within Qatar."
Ayad Al-Shuaibi, a Yemeni researcher specialized in the Gulf affairs, said there was no room for any doubt or interpretation that Qatar's Al-Jazeera was involved in supporting extremism and terrorism. "Major media outlets such as Al-Jazeera have long adopted statements and speeches by many leaders of extremist organizations based on the principle of freedom of expression," he said, adding that this was an approach intended to promote terrorism and extremism.
Al-Shuaibi gave an example of the position of Qatar and Al-Jazeera with regard to Yemen and the Saudi-led Arab Coalition that seeks to save the country from political chaos and insecurity.
Al-Shuaibi emphasized that the media attack by satellite channels, newspapers and media institutions, attributed to Qatar, on the role of the Arab alliance in southern Yemen and the security and military institutions are more fierce and more violent than the military attack launched by the extremist organizations and their allies before the cleansing of southern Yemen. "While the activity of terrorist groups is limited to the borders of the area under their control, the effects of the media supporting or justifying their actions exceed the borders of the occupied zone much further. For example, Al-Jazeera has adopted a clear role of incitement targeting security in southern Yemen," he added.
Qatar's negative role in Yemen mainly figured in the discussions, which saw a big turnout of prominent rights activists, legal experts and diplomats. Abdul Rahman Al-Musibli, a former Yemeni diplomat and human rights activist, said the Houthi militias found support and funding from the State of Qatar, which is involved in conspiring with the Houthis. He said that the Saudi-led Arab Coalition has succeeded in cutting off Iran's hand in southern Yemen and expelled Houthis from there.
On her part, Carla Kiguin, executive director of Middle East Council of Churches (MECC), expressed surprise over the silence on terrorism, saying that it targets everyone in the Middle East, regardless of their religion or race.
"Terrorist groups such as Daesh and Al-Qaeda threaten the lives of even Muslims, religious and ethnic minorities, and anyone who opposes their extremist violent ideology," she said while noting that Al-Azhar is now striving to promote moderate Islam.
"Maximum efforts have to be exerted to enable moderate Islam to prevail and resist extremism in the Middle East," she added.