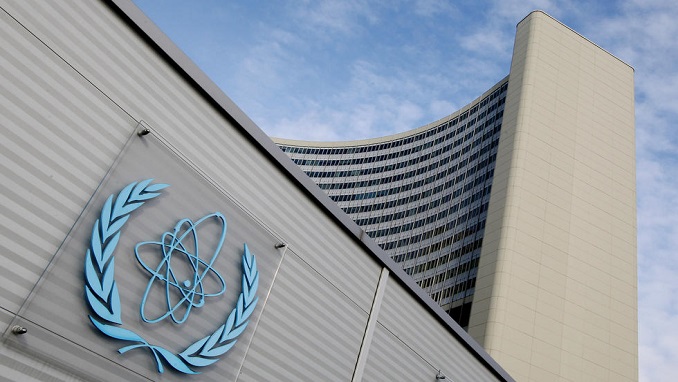 Iran's regime has received two nuclear inspections in a month and almost double the overall number of visits it had just five years ago, highlighting the importance of the deal the U.S. and its allies reached in 2015 to rein in the country's nuclear program, Bloomberg reports.
International Atomic Energy Agency monitors conducted 402 site visits and 25 snap inspections in the first 12 months since the deal was enacted in early 2016, according to data from reports to IAEA members. The figures may help dispel the doubts over the adequacy of the Joint Comprehensive Plan of Action agreement involving the U.S., China, France, Germany, Russia and the U.K.
The future of the deal has been under threat since U.S. President Donald Trump took office. He pledged to tear up the agreement in his election campaign, and his United Nations envoy Nikki Haley last week questioned what the U.S. gets out of it.
"The JCPOA represents a clear gain for nuclear verification," IAEA Director General Yukiya Amano told officials on September 5 in Slovenia, just hours before Haley spoke at the American Enterprise Institute in Washington. "Iran is subject to the world's most robust nuclear verification regime."
Iran's nuclear program is back on the agenda for the IAEA's quarterly board meeting this week in Vienna.
One of the agency's most powerful tools is "Complementary Access," or so-called snap inspections, which provide short-notice access to nuclear sites and other facilities and weren't an option for the IAEA before the nuclear deal. The 25 conducted in Iran last year was the most for any country in at least five years, agency data show.
The agency will continue "carrying out complementary accesses to sites and other locations," Amano said in prepared remarks Monday in Vienna. "The nuclear-related commitments undertaken by Iran under the JCPOA are being implemented."
However, Iran's regime has continuously taken on activities that are a clear breach of the accord, and they had time to remove all possible evidence of these violations. Images went viral of how the clerical regime is using private airliners in order to transfer soldiers on the battlefields of Syria. Also, the regime tested a new long-range rocket which contradicts the spirit of the agreement.
If the U.S. finds Iran in noncompliance, that could trigger the reimposition of sanctions and signal trouble for the transparency demanded by the accord.
Sticking to the agreement may be the best way for Haley and the Trump administration to reduce concern over the potential for undeclared nuclear activities, according to Andreas Persbo, the executive director of Vertic, a London-based nuclear-policy researcher that advises European governments.