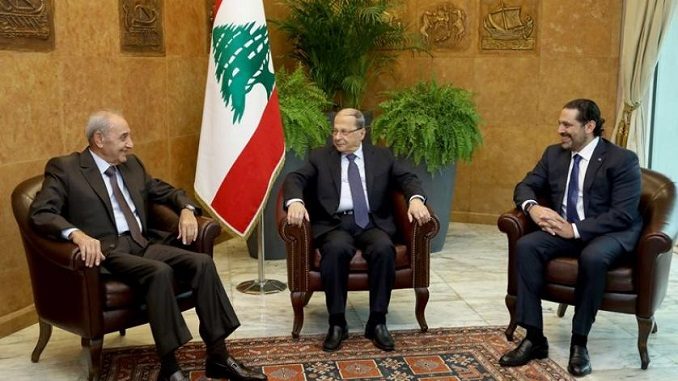 Iranian hackers managed to attack the private bank accounts of leading Lebanese officials, including President Michel Aoun and the Prime Minister Saad Hariri.
According to a report released by the French newspaper Le Figaro on Monday, the hacking shows that Iranian regime has launched a large-scale cyber piracy operation. The attacks also targeted the Lebanese ministries of justice and foreign affairs, in addition to the army, the Central bank and other Lebanese banks. Quoting intelligence sources, the newspaper claimed that the electronic attack was performed by Iranians and was supported by the government.
The sources stated that they believe the hacking is similar to what the Russian parties had done in the United States in 2016 during the Donald Trump's presidential campaign. The newspaper emphasized that Tehran was following Russia's model by resorting to electronic operations to "expand its control over the Middle East region." Le Figaro released an in-depth report on the issue Monday, named "Lebanon, Syria, Iraq: How Iran Expands its Control?"
The report consists of number of investigative articles, the first under the title of "Shi'ite Crescent" and the second entitled, "The Four Faces of 'Hezbollah.'" It also includes an interview with the Lebanese-French researcher called Aurelie Daher about the favors "Hezbollah" offered to the Syrian regime.
However, what is most interesting in the Le Figaro file is an investigation aimed at the electronic operations conducted by the Iranian regime against high-ranking Lebanese officials. It revealed that the Iranian hackers of the operation "Oilrig" have been hacking Lebanese servers for more than six months.
The newspaper also stated that the hackers had access to Aoun and Hariri's email accounts and had already collected several documents and passwords to be used prior to the upcoming parliamentary elections scheduled for May 2018 in Lebanon. Le Figaro pointed out that the hackers had "the intention to try to influence the polls in favor of the Shi'ites and 'Hezbollah' in Lebanon."