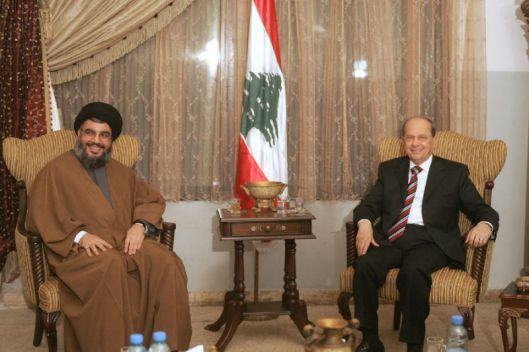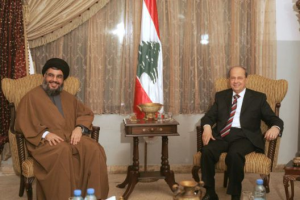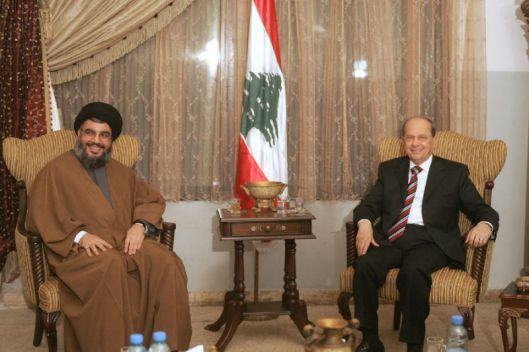 On Monday, Lebanon's lawmakers ended more than two years of political gridlock and elected Michel Aoun as the country's president. The news was greeted with elation in Tehran as Aoun, a former general from Lebanon's Christian community, is a close ally of Iran-backed militia and political party Hezbollah. 
Kayhan, an influential hardline newspaper whose editor in chief is appointed by Supreme Leader Ali Khamenei, hailed Aoun's rise to presidency as a "historic victory" for Hezbollah and Iran's "Islamic resistance." The paper claimed that Hezbollah's nominee prevailed "contrary to Saudi Arabia's will," and that his election "has triggered a wave of anger and concern within the Zionist regime."Ali Akbar Velayati, Khamenei's advisor on international affairs, also credited Hezbollah for Aoun's election: "The triumph of Islamic resistance in Lebanon is indeed the victory of Iran's allies and friends."
In a telephone conversation with his Lebanese counterpart, President Hassan Rouhani conveyed Tehran's unwavering support for Lebanon's government and hoped for closer ties between the two countries: "You've assumed this responsibility at a very critical time; a time that the region faces the two threats of the growth of Takfiri movements and terrorist groups as well as the hegemonic [ambitions] of the Zionist occupying regime [of Israel]. And we are confident that with your election, Lebanon's resistance front will be strengthened in the face of these two threats."
Despite celebrating Aoun's election publicly, however, Iranian leaders remain skeptical about Aoun's future foreign policy agenda. "Will Aoun remain committed to his previous positions regarding Hezbollah being the right option to continue the fight in Syria to prevent security problems from spilling over into Lebanon? Will the governments of Lebanon and Syria open a new era of security and military cooperation to ultimately defeat terrorist groups on both sides of the border?" asked an article in semi-official Tasnim News Agency.