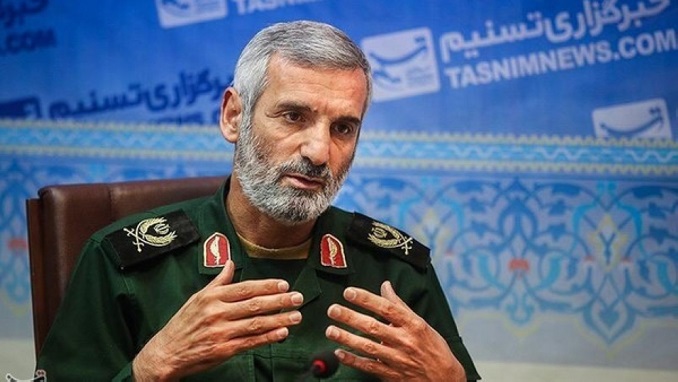 An Iranian military official announced that the Revolutionary Guard has sent commanders and trainers to battlefields in order to back its militias located in the region as part of the military intervention of Tehran in the Arab countries, Al Arabiya reports.
Brigadier Hamid Abadri, deputy Dean of the Imam Hussein University, which is specialized in the training of the officers and commanders of the Revolutionary Guard, said that they have sent a number of leaders and trainers to the battlefields he called "resistance fronts," words used by Iran on its allies in Iraq, Syria, Yemen, and Lebanon.
On Tuesday, Abadi in an interview with the Tasnim agency of the Revolutionary Guards said that the university is currently in pursuit for graduate officers who can fight in the real war, which means that these soldiers can be pretty much needed in the various fields of different battles going on these days, as he put it.
Abadi said that this university dispatched a number of its leaders and trainers to various fronts to gain experience in these types of wars. In February, Iran's regime announced that students from the Imam Hussein Military University would be dispatched to Syria and Iraq in order to obtain training in the field among the group of the Revolutionary Guards stationed there as part of a training program to prepare officers.
Analysts think that Syria and Iraq have become hubs for training the Revolutionary Guards and the Iranian militias in these two Arab countries.
In a speech last week, regime's new defense minister issued a statement that the country would continue to provide materials and weapons support to the so-called "resistance movements" in the region – which are the militias and terrorist organizations such as Hezbollah in Lebanon, Houthis in Yemen and extremist groups in Iraq and others.