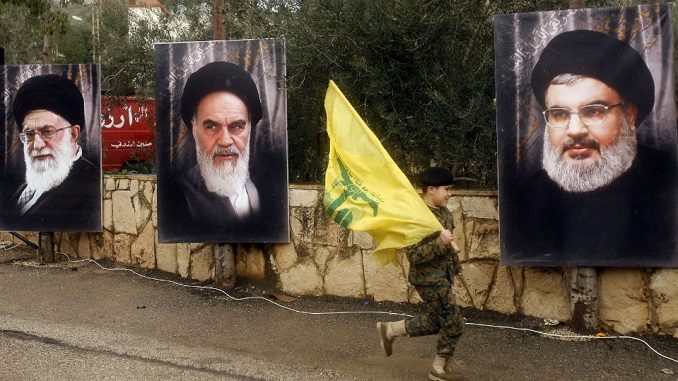 The Islamic Republic of Iran used some of the funds released to the country under the 2015 nuclear agreement to fund activity in the Middle East, Chairman of the Joint Chiefs of Staff Marine General Joseph Dunford told the Senate Armed Services Committee Tuesday.
"There are indicators that some money that was freed up as a result of JCPOA has been put back into malign activity. I'd be hard pressed to find anything that Iran does that is good," Dunford told Congress.
Iran was provided approximately $150 billion in sanctions relief under the terms of the 2015 nuclear deal in exchange for giving up some technical aspects of its nuclear weapons program. Then-Secretary of State John Kerry even admitted some of the money was likely to be spent on terrorism in January 2016, saying, "I'm not going to sit here and tell you that every component of that can be prevented."
The U.S. Department of State 2016 Country Reports on Terrorism also found that Iran "remained the foremost state sponsor of terrorism in 2015, providing a range of support, including financial, training, and equipment, to groups around the world." These groups include Lebanese Hezbollah and other militias in the Middle East.
Dunford's testimony comes weeks before the Trump administration must decide whether it will certify Iranian compliance with the deal to Congress. President Donald Trump and many senior U.S. government officials indicated they will likely decertify the regime's compliance for pursuing a ballistic missile program along with its continued terrorism sponsorship.
Decertification of Iranian compliance with the nuclear deal would not necessarily pull the U.S. out of the framework, but would galvanize congressional review of Iranian behavior and spark a new possible round of sanctions on the regime. It would also trigger a two-month period of review by Congress and a possible effort by the administration to convince other parties to the nuclear agreement to try and impose further restrictions on Iran.
Kerry and the Obama administration hoped that the sanctions relief provided to Iran along with access to western markets would normalize its behavior within the next decade, before the "sunset clause" on the deal runs out in approximately 15 years.
Critics of the deal say the sunset clause simply delays an inevitable confrontation with the revolutionary regime while providing it with economic access to the international system.