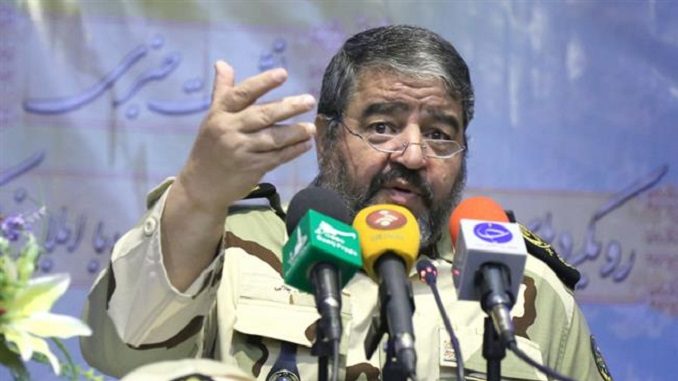 A senior Iranian official expressed concern on Monday that foreign powers may interfere in the country's elections through social media, Radio Farda reports. Social media tools, such as the messaging application Telegram, could control and analyze the behavior of a society and estimate the election results with 97% accuracy, the head of Iran's Civil Defense Organization, Gholam Reza Jalali said in a press conference in Tehran.
Jalali claimed that Telegram could sell the information acquired from Iranian users, to Israel, United States, and Saudi Arabia. Iranian officials admit the popular social messaging tool has 30 million users.
"With the information it possesses, Telegram is able to engineer public opinion. The fact that Saudi Arabia has control over our society and can create crisis from time to time, is because it is in possession of this information," the head of Iran's Civil Defense Organization, Jalali told journalists.
Previously this year, Jalali had warned on the use of social media and smartphones by Iran's enemies to conduct espionage operations against the country. Last month, prosecutors in Tehran filed charges against Pavel Durov, the Russian CEO and co-founder of Telegram alleging that his application was "providing services to terrorist groups such as ISIS" and for "spreading and facilitating" child pornography, human and drug trafficking.
According to experts, social media played a crucial role in the victory of President Hassan Rouhani in this year's presidential election. This makes conservatives nervous and from time to time they call for more control over social media.
Iran has a sophisticated system of filtering millions of websites and internet users deploy an array of circumvention tools to gain access to everything from western movies, to music to independent news and political information. However, smart phones and social media have opened the flood gates, which makes cyber censors concerned and nervous.
Jalali also added that if Iran cannot impose its sovereignty over social media, other countries will have "cultural control" over Iranian society.
"The servers of any social media website or application that has more than 30 million Iranian members should not be outside the country. This is a national security necessity and not a political one," he demanded according to Iran's News Agency, IRNA.