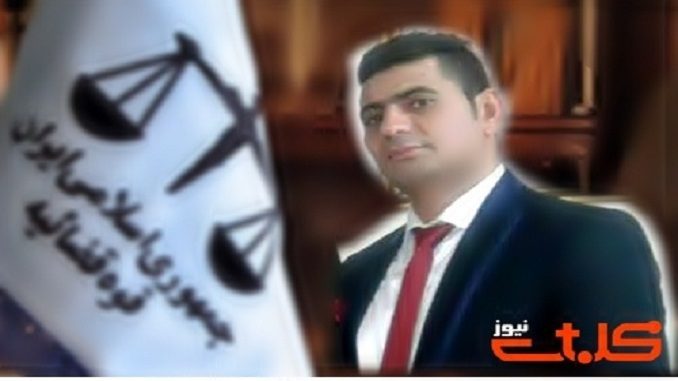 As the campaign to crack down on Christian converts in Iran's Khuzestan province continues, the Iranian Judiciary prohibited the family of a Christian convert from hiring a lawyer to represent him, Mohabat News reports.
Since the family of the Christian convert prisoner, Abdol-Ali Pourmand, who has been in prison for two weeks, has not yet been officially informed of their loved one's charges, their efforts to hire proper legal representation for him have been hindered. His family told Mohabat News that the judge handling Pourmand's case told them they do not have the right to hire a lawyer to represent him in court.
Pourmand is one of the ministers at the Payam-e Aramesh (Message of Peace) house church in Dezful. He was arrested on October 19, 2017 and immediately transferred to Ahwaz. Even though Article 35 of the Iranian constitution recognizes the right for all prisoners to have proper legal representation, it is common practice by the Iranian judiciary to prevent religious prisoners and prisoners of conscious from hiring a lawyer to represent them in court.
On October 19, 2017, before Pourmand's arrest, Iranian security authorities raided his house although he wasn't home at the time. The Iranian authorities searched his house thoroughly in his absence and confiscated several Bibles, notebooks and Christian CDs. Later he was summoned to the Ministry of Intelligence office in Dezful where he was arrested upon his arrival.
Pourmand was allowed to make a short phone call to his family informing them of his whereabouts and that his interrogators had told him he would be released soon. Another Christian prisoner, Mohammad-Ali Torabi, who had been arrested on October 10, 2017, was also transferred to Ahwaz after his arrest. Torabi is 39 years old.
Knowledgeable sources told Mohabat News that his family went to the court ready to post a bail for Torabi's release but court officials told them his judge had not even begun reading his case!
Although Iran's slightly more moderate President Rouhani had promised during his presidential campaign to improve the situation of religious minorities by opening the Office of Religious Minorities Affairs and drafting the Charter of Citizen's Civic Rights, the situation of religious minorities, including Iranian Christians, has deteriorated. This increase in persecution of Christians is more evident through longer prison sentences (10-15 years) and exile to remote parts of the country.
In her most recent report, Asma Jahangir, United Nation's Special Rapporteur on Human Rights in Iran, emphasized the increase of religious minority persecution in Iran and called on the Iranian government to put an end to its oppression of religious minorities in the country. The Iranian government has renounced her report and accused her of false reporting and of having drafted her report with a political agenda in mind.