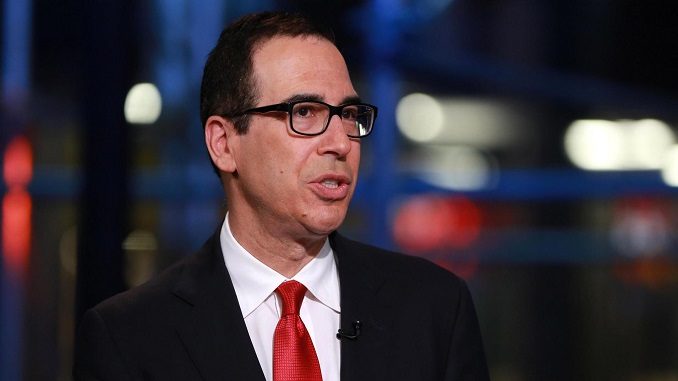 The Trump administration is set to work with Washington's allies to tighten sanctions on Iran, U.S. Treasury Secretary Steven Mnuchin claimed in an interview Monday, The Wall Street Journal reports. However, he didn't mention any special notions against firms conducting business with Iran's military corps, which the administration has targeted for added scrutiny.
In high-level meetings this past week in Saudi Arabia, Israel, the United Arab Emirates and Qatar, Mnuchin attempted to increase the pressure on Iran and curb the terror financing in the region.
The Trump administration's threats that it will withdraw from the landmark 2015 nuclear agreement with Iran and an escalating U.S. sanctions against Tehran have aggravated the relations among the allies. It is feared that Washington's new Iran policy could stimulate the Persian nation to withdraw from the nuclear deal, entangling Western and Middle Eastern companies doing business with the country in a new round of punitive actions.
Earlier this month, President Donald Trump promised to withdraw from the nuclear accord if the Congress and U.S. allies are not able to impose new sanctions targeting Tehran's expanding missile program, its support for regional militant groups and any future nuclear activities.
"Right now we are really focused on our allies working with us on sanctioning the activities that are outside the nuclear deal", Mnuchin said in an interview after a weeklong trip through the Middle East. Asked if the U.S. was prepared to go after companies in Europe, the Middle East and elsewhere that have business ties to Iran, the secretary said, "It would premature for me to comment on that aspect."
Still, the secretary signaled Washington's stance could change.
"At least for now, we're working with our European partners on the agreement and as it relates to items outside the deal, we have been and will be aggressively sanctioning those activities," he said.