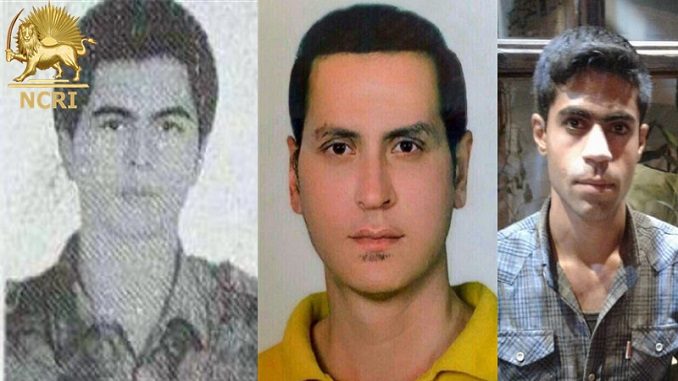 Several young men who were arrested during the anti-government demonstrations in Iran have died in custody. The Iranian regime has reported that two committed suicide and another was a terrorist that was killed during a clash with security forces, Iran Focus reports.
However, many people in the country are saying that these allegations are completely false. Scores of people have died during the protests that swept across Iran in the past few weeks. The people are calling for an investigation into these three deaths, claiming that circumstances are suspicious and the regime's account of the facts is doubtful.
The people of Iran are risking everything to protest. They are well aware that they could be arrested, tortured or even executed for simply voicing their opinions about the Iranian government. However, their anger is on a new level now following these recent deaths. Publicly accusing the regime of foul play puts them in an even more perilous situation. The regime, however, denies any wrongdoing and has said that of the 25 people that died during the protests, none of them were found to have died from bullets fired by the country's police or military forces.
Vahid Heidari, a street vendor, is one of the men who died while in prison. He was arrested just over two weeks ago. According to the judicial authorities, his arrest was a result of drug possession – a claim that his lawyer denies. He apparently killed himself with a knife; a doubtful claim considering it would be very unlikely that he was able to enter prison with a weapon.
The twenty-three-year-old student Sina Ghanbari apparently hanged himself earlier this month. People doubt this claim too, saying that it would be almost impossible for a young man to kill himself without being stopped in such a busy and overcrowded prison ward.
Bahare Rahnama, an Iranian actress, was also one of the many people to post about the death of Saru Ghahremani on social media. In a number of messages on Twitter, Rahnama said that the delivery man for a restaurant was found dead in the city of Sanandaj. She knew the 24-year-old Iranian-Kurd well and said that the claims by judicial authorities that he was a terrorist are false.
"He was neither an outlaw, nor dangerous, nor rebellious, he didn't deserve this, I have no doubt," she said.
Activists have said that Ghahremani's body was buried with none of his family present. The man had also apparently spent 18 months in prison a few years prior because of "political and security" reasons. Rahnama insisted that Ghahremani was an innocent man that led a simple life, doing things that would make his mother happy.
The Iranian regime has a history of trying to silence dissidents but one thing is sure – the people of Iran are not going to let the killings of these innocent men silence them. In fact, it is possible that this could tip the people over the edge and make them more determined than ever.
The men's personal stories that have since emerged have struck a nerve among many Iranians, who see glaring contradictions in the official accounts of the facts. Their push for a further investigation, including a parliamentary demand for an inquiry into the prison deaths, suggests that while the protests have largely subsided, the fallout in Iran may be just beginning.
"This news of so-called suicides is making people angry; they demand answers," said Farshad Ghorbanpour, an analyst close to the government of President Hassan Rouhani.
But the willingness by members of mainstream Iranian society to publicly repudiate the narrative of the top judicial authorities is unusual in this country of 80 million, where such behavior can be risky and invite retribution.
A group of lawmakers on Sunday called for an investigation into the deaths of both men, the semiofficial ISNA news agency reported. The members of Parliament say an inquiry is needed because "relatives and eyewitnesses" have questioned the official claims that the two killed themselves.
"Why is a young student, who goes for the first time to the streets to raise his voice, placed in an overcrowded prison cell?" Isa Saharkhiz, a political activist who has spent several stints in Evin Prison, said in reference to Ghanbari.
More than 40 members of the Iranian Parliament have voiced support for human rights activists and organizations calling for an independent investigation into the deaths of detained protesters, says Tehran MP Mahmoud Sadeghi.
In a letter to parliamentary speaker Ali Larijani, the MPs asked him to form an independent group to investigate the deaths of prisoners who had allegedly participated in recent widespread street rallies against the ruling regime.
Sadeghi published a copy of the letter on his Twitter account without referring to the names of the signatories. According to the letter, while the "concerned authorities" officially say detainees Sina Ghanbari and Vahid Heydari committed suicide behind bars, it has also been reported that several of their relatives believe otherwise.
The MP's letter comes at the same time that a request by two parliament members to visit Tehran's notorious Evin prison was rejected. Tehran MP and the head of parliament's Security Committee Mostafa Kavakebian, had previously stated that a visit was scheduled for January 13.
It is not yet officially clear who has rejected the request or why. The Iranian Constitution stipulates that MPs have the right to investigate all state affairs except for those under the direct supervision of Supreme Leader Ayatollah Ali Khamenei.
Meanwhile, Iran has freed 440 people arrested in Tehran during anti-government protests, a judiciary official said, amid continuing uncertainty over how many were detained around the country.
"More than 440 people who were arrested in Tehran riots have been released," Tehran prosecutor Abbas Jafari Dolatabadi was quoted as saying by Mehr news agency on Sunday.
Dolatabadi said most of those held during the protests were from low-income families and were 18 to 35 years old. Iran's judiciary spokesman said on Sunday that Iranian authorities had arrested a dual national who was taking pictures during recent unrest but gave no details of the person's nationality.