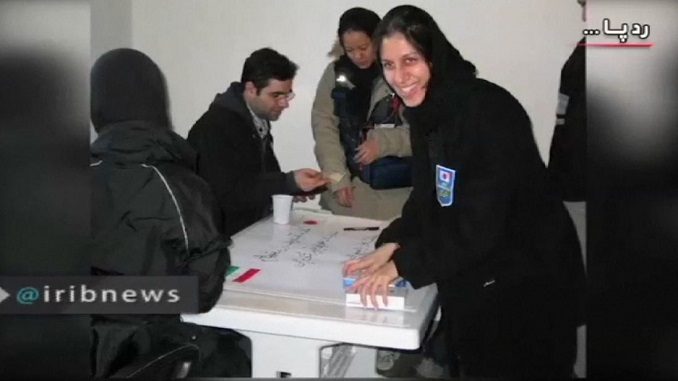 After the Iranian state television revealed new allegations against the imprisoned British-Iranian woman, her husband, a British National says he is attempting to enter the country after the judiciary that has set a new court date, Euronews reports.
Nazanin Zaghari-Ratcliffe rejected the claims of conspiring against the Iranian regime. She was detained while she was visiting the country to see family. Her husband Richard Ratcliffe stated for Euronews that the TV report that was broadcast was "shocking" and that he needs to go to the country together with the UK Foreign Secretary, Boris Johnson, very quickly.
"It's really not a good sign that she's being taken back to court on December the 10th and that there's this very aggressive propaganda campaign that's been put out in the media," he stated.
"I think it's really important that the government refuted that which they've done and that the foreign secretary gets to Iran as soon as possible. I've asked to go with him, and again on Friday I chased up with both the Foreign Office and with the Iranian Embassy for a visa so that I can be there for that trial," he added.
Many people gathered for the weekend rally which was held in London, to call for Nazanin's release, amid serious concerns about her health and mental state, made worse by hearing the new allegations.
"She was deeply traumatized by it (broadcast of the new claims) and had to go down to visit the prison clinic to be given sedatives through injections to calm her down on the night of it. And certainly I'm appalled that this could be happening," Richard Ratcliffe told Euronews.
"She's been very fragile and has been down to the doctor's quite a lot, and again was trying to see a psychiatrist just to be able to talk (things) through. That had been banned for a few weeks. So I have deep worries about her mental health."
Richard Ratcliffe claims that information has been illegally taken from the personal emails and says Nazanin's lawyer plans to challenge that in court in Iran. He says that the TV report on the Iranian television is supposed to consist of two parts to and that they are waiting to see what other allegations or information there might be. He also says discussions are ongoing about whether she could be given diplomatic protection by the UK.