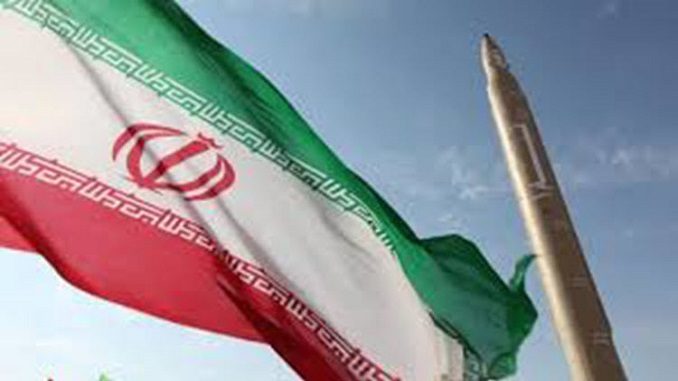 Two Iranian citizens remain in jail in the U.S. and Australia while awaiting trial for breaching international sanctions by supplying technology for use in weapon guidance systems to Iranian companies Fanavari Moj Khavar (Fana Moj) and its subsidiary, Rastafann Ertebat Engineering Company, from 2010-2012, Iran Focus reports.
In mid-October, these companies were placed on the U.S. Treasury Department's list of Specially Designated Nationals (SDN) list for supporting Iran's military, including the Revolutionary Guard Corps (IRGC) and the Naval Defense Missile Industry Group (Cruise Missile Industry Group).
A 2015 indictment listing the Iranians' alleged crimes was released shortly after their arrests. Negar Ghodskani, who remains in Australia pending a decision on her extradition to the U.S., would reportedly procure the items from U.S. firms. The Fana Moj employee said that she worked for Kuala Lumpur-based Greenwave Telecommunication in order to mislead the firms about the items actual destination. Four such shipments were made totalling nearly $65,000 in payments to two American companies.
Alireza Jalali, who pleaded not guilty and is awaiting trial at Minnesota's Sherburne County Jail, is accused of transporting the goods from Malaysia to Iran by exploiting vulnerabilities in the Malaysian customs. He would repack the items, create fake invoices showing lower amounts, and send them via commercial air to the Iranian company who had paid for them. When the goods reached Iran, Fana Moj and Rastafann are believed to have passed the items on to the Iranian military or used them to build weapons that would be used by the military.
The case showed a clear pattern of illegal procurement by Iran and showcased the need for vigilance by U.S. companies when exporting dual-use technology, especially when limitations or outright bans exist on nearly all U.S. trade with Iran. The indictment lists seven counts against Greenwave, Jalali, and Ghodskani, including money laundering, smuggling, and conspiracy to export U.S. technology to Iran without the proper licenses.
They have violated the International Emergency Economic Powers Act (IEEPA), the Export Administration Regulations (EAR), the Wassenaar Arrangement (WA), and the Iranian Transactions and Sanctions Regulations (ITSR).
At present it is unclear whether Ghodskani will be extradited to the U.S., as she is reportedly pregnant and in ill health. The Iranian Regime has petitioned Australia for her release but Australia has rightly refused to allow her bail.
If Ghodskani were released, the Regime would manage to get her out of Australia- not because they are concerned for her health or that of her child- but because they are worried about what she may tell prosecutors about them, possibly revealing other such criminal activity. Australia may keep Ghodskani there until she has given birth or extradite her now, but they should release her under any circumstances.