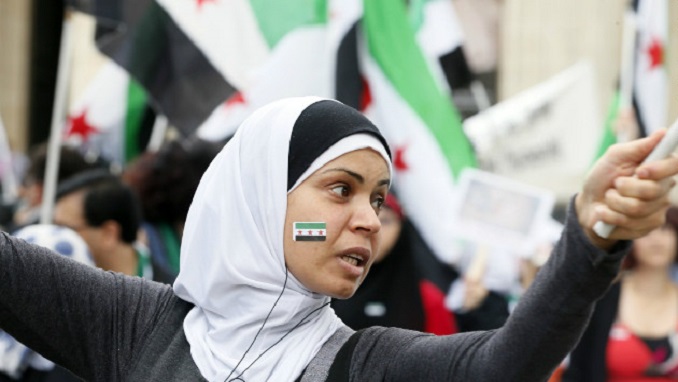 Iranian women were refused entry to their national football team's World Cup qualifier against Syria, despite having pre-ordered tickets, BBC reports.
The women gathered outside Tehran's Azadi Stadium in protest after they were asked to leave, while Syrian women went through the gates without any issues after showing their passports.
Women are banned from attending men's football matches in Iran's regime. However, several women had been able to buy tickets online a week earlier. It seemed the ban was lifted on Saturday when an option for women's tickets appeared on the ticketing website.
But Iran's football federation later said the tickets were sold by mistake and promised to refund the women who had bought them.
Some of those with tickets still decided to go to the stadium of Tuesday, curious to see whether they could somehow get in.
"They did not let us in the stadium, took pictures and videos of us and threatened to arrest us. They then collected our tickets and took them away," a fan tweeted.
Another fan said police officers were "sad" that women could not watch the match, and had told her to "carry a Syrian flag" to go through.
Minutes before the kick-off, Iranian state TV's commentator said: "It's a pity that Iranian women are absent when we see women from Syria and other countries inside."
Iran's clerical regime is well known for its human rights violations as well as violations of the international law.