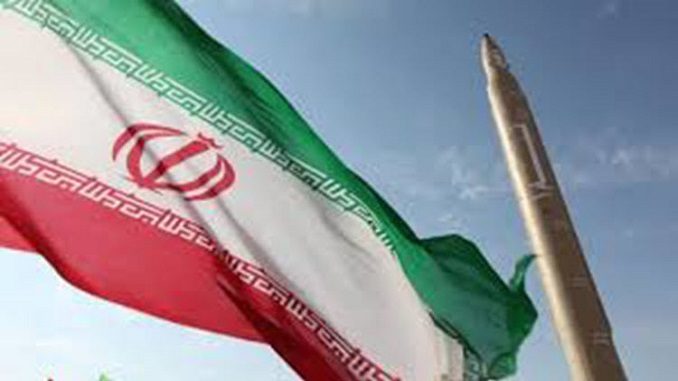 France's foreign ministry made a statement on Monday saying that Iran could be faced with new sanctions if needed and the reason behind this is its ballistic missile program, Reuters informs. On Sunday, Iran renounced a call by the French President Emmanuel Macron for holding talks that would cover Tehran's ballistic missiles, which Iran claims were developed solely for country's defense and were not in any way connected to the nuclear accord with the world powers.
"As you know, the European Union has already placed sanctions on Iranian entities involved in the ballistic program," foreign ministry spokeswoman Agnes Romatet-Espagne stated.
She was responding when asked to clarify comments made by Macron during a trip to the United Arab Emirates last week about the prospects of possible sanctions with regard to those activities.
"If needed, new sanctions could be taken," she said.
The United States cast blame on Iran on Tuesday that the country is supplying Yemen's Houthi rebels with a missile that was launched into Saudi Arabia in July and called for the United Nations to hold Tehran accountable for violating two UN Security Council resolutions.
Saudi Arabia and its allies also accuse Iran of providing missiles and other weapons to the Houthis, stating that the weaponry was not present in Yemen before the conflict broke out there in 2015. Iran rejects the charges and accuses Riyadh of the conflict. French Foreign Minister Jean-Yves Le Drian will visit the Saudi capital later this week and intends to travel to Iran before the end of the month.
"The political dialogue between France and Iran is active and makes it possible to address all topics, including strategic and regional issues," Romatet-Espagne said.
"Mr. Le Drian will have a firm dialogue when he goes to Iran."
Last week, French President Emmanuel Macron hinted at the possibility of imposing sanctions on Iran over its ballistic missile program, while stressing the need to add to the Nuclear Deal two clauses pertaining to Tehran's ballistic activity and discussions on curbing its control over the region, Asharq al-Awsat reports. On Thursday, Macron suggested amending the JCPOA, despite eight International Atomic Energy Agency reports which have confirmed Iran's full compliance with the agreement.
"It is possible to impose sanctions on Iran's ballistic missiles. I will try to convince all those who want to reconsider the 2015 agreement, our American partners, and the Saudi neighbor," Macron said in Dubai, noting that the Nuclear Deal must be maintained by adding "two pillars: negotiations on Iran's ballistic activity with sanctions if necessary, and a strategy to limit Iranian hegemony in the entire region."
Kaveh Afrasiabi, a former adviser to Iran's nuclear negotiating team, seems surprised that Macron is trying to rewrite the nuclear deal considering that Paris "did not play a productive role" in the 2015 nuclear negotiations. Macron also said he wants Washington to join an effort to force Iran to stop supplying ballistic missiles to its allies in the region, pointing to the missile launched at Saudi Arabia last week by Yemen's Houthi rebels.
"So we should negotiate a new series of criteria and a new treaty with Iran to stop their ballistic activities in the region."
The Joint Comprehensive Plan of Action covers Iran's nuclear program, but not its increasingly-sophisticated ballistic missile arsenal. That is what concerns its neighbors, U.S. and now, Macron. The issue of Iran's missile program has been in the crosshairs of the American administration ever since President Donald Trump took office. The issue was exacerbated further this week when Saudi Arabia lashed out at Iran for supplying missile technology to countries in the region, and after Houthi rebels in Yemen fired a ballistic missile towards Riyadh last week. While Tehran denies its missile development breaches any agreements as the weapons are not designed to carry a nuclear warhead, Macron expressed hope that Washington will join in efforts to force Iran to stop its ballistic missile program.
"We need to better frame ballistic activities of Iran. So we should negotiate a new series of criteria and a new treaty with Iran to stop their ballistic activities in the region," he told The Times.