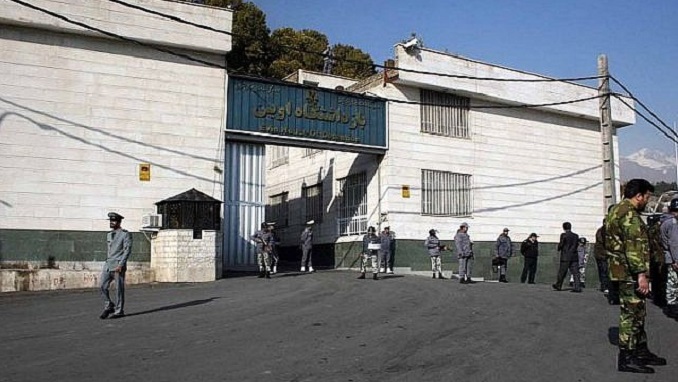 A human rights group claims that Iran left an imprisoned journalist's cancer undetected on purpose, to the point that he had to lose an eye and part of his face after being released. The New York-based Center for Human Rights for Iran said Tuesday that the blame for 54-year-old Alireza Rajaei having to undergo the surgery should be placed on Iranian prison authorities. Rajaei, a pro-reform journalist, served four years beginning in 2011 on the charge of acting against national security and making anti-government propaganda.
The center quoted his wife as saying authorities at Tehran's notorious Evin Prison refused to allow him to be tested, allowing his cancer to grow. On Sunday, Iranian judiciary spokesman Gholamhosein Mohseni Ejehi offered sympathy for Rajaei, but said there "was no sign of the illness" during his incarceration.
Last month, an Iranian-American businessman and his father, who are serving 10-year prison sentences in the same prison over their ties to the U.S., lost a court appeal. Siamak Namazi and his 81-year-old father Baquer, who are among several dual nationals detained in Iran, learned Sunday that the Tehran Appeals Court denied their appeal, Washington-based lawyer Jared Genser said.
The court's decision came as both Baquer and Siamak suffer health problems related to their incarceration at Tehran's notorious Evin prison, which holds political detainees, Genser said. Siamak Namazi has spent much of his time in solitary confinement and "has been interrogated relentlessly, beaten, and tased," the lawyer said.
"I am deeply worried about the health of both of the Namazis, which has rapidly deteriorated," Genser told The Associated Press at the time.