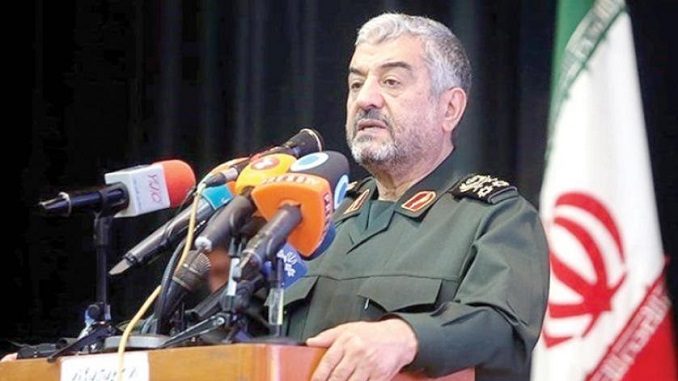 Iran's Revolutionary Guards Chief-Commander Major General Mohammad Ali Jafari issued an announcement on Thursday that they have made a decision to reinforce forces in Iraq and Syria.
Backing the announcement, Supreme Leader representative Ali Saidi said regional developments have weighed in significantly to Tehran's benefit, especially in shifting its Middle East strategy away from conventional warfare.
However, both leaders denied Iran was taking on a negative role in the region.
Jafari told an audience of students at Revolutionary Guard-affiliated universities that the broad outlines of his forces' approach, on both external and internal levels, is part of the role played in "guarding the regime".
The military chief also highlighted the role Iran actively plays in five Arab countries: Lebanon, Iraq, Syria, Yemen and Palestine, calling for consolidating the victories of the Iranian axis in the region.
Jafari also said that "victory in Yemen is near," referring to coup forces as an extension of the Iranian revolution, Iran-based ISNA news agency reported.
At the end of November, Jafari revealed Iran's unbound support for Houthi militias in Yemen. However, he said that the support was limited to an "advisory role."