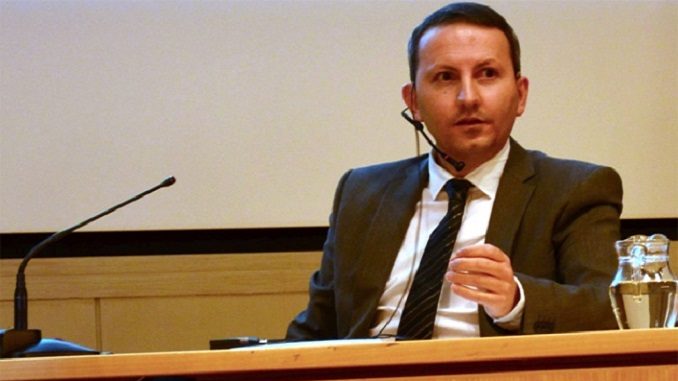 Iranian state TV has broadcast what it claims is the confession of a Sweden-based Iranian national in jail in Iran, The BBC reports. The 17-minute programme purports to show 46-year-old Ahmadreza Djalali admitting he spied on Iran's nuclear programme for Israel. Djalali, an emergency medicine specialist, was sentenced to death on the charges in October.
Appearing relaxed in the footage, Djalali says he was involved in an important defence project. He says the project brought him into contact with Iran's top nuclear scientists, and that he regrets having betrayed their trust. At least four Iranian nuclear scientists were assassinated on the streets of Tehran between 2009 and 2012, and the documentary suggests that Djalali was responsible for identifying at least two of them.
Iran has always maintained that they were killed by agents of Israeli and Western intelligence agencies. Ominously, says Kasra Naji from the BBC's Persian Service, the documentary was credited to have been produced by the counter-intelligence department of the Iranian intelligence ministry.
In October, a court in Iran sentenced Djalali to death for spying – a charge that he and his wife previously consistently denied. Five days ago, human rights group Amnesty International said the Iranian Supreme Court had upheld the sentence "through a secret and hasty processand without allowing any defence submission", despite repeated enquiries by his lawyers. It said Djalali had said in a letter from jail that he was being held in reprisal for refusing to use his connections in Europe to spy for Iran.
He was arrested in April 2016 while on a business trip to Iran. Amnesty says he was held without access to a lawyer for seven months, three of which were in solitary confinement. While in solitary confinement, Djalali has previously said, he was twice forced to make confessions in front of a video camera by reading out statements written by his interrogators. He says he was put under intense pressure, through psychological torture and threats to execute him and arrest his children, to "confess" to being a spy for a "hostile government". But he said such claims were fabricated.