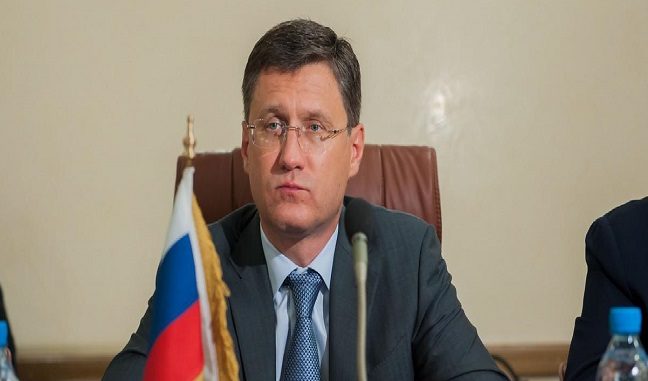 Russia will receive the first one million barrels of crude oil from Iran under an "oil for goods" trade agreement that was signed earlier this year between the two countries, Energy Minister Alexander Novak announced yesterday as quoted by Middle East Monitor.
Speaking to reporters in Moscow, Novak said that Russia will sell the imported oil to other countries and take half of the revenue. The other half will be delivered to Iran in the form of Russian products, including oil pumps and pipes, gas drilling turbines, metal and wood products, leather and wheat.
The deal was signed in May in an attempt to curb the U.S. dollar restrictions placed on Iran. Tehran is still suffering from such problems despite the fact that the international sanctions against Iran are supposed to have been lifted. Under the agreement, the Russian minister noted, Iran will deliver five million barrels of oil per year in exchange for goods from Russia.
In July 2015, the United States, Russia, China, Britain, France and Germany signed an agreement with Iran, under which Tehran agreed to restrict its nuclear programme in exchange for easing the international sanctions regime under which it has been suffering.
At the time, it was said that Moscow and Tehran were discussing a barter deal that would see Moscow buy up to 500,000 barrels a day (bpd) of Iranian oil in exchange for Russian equipment and goods. Novak has said the two sides were discussing sales of 100,000 bpd of Iranian oil to Russia, with supplies being "either physical or swap-based."
"We are finalizing the last details of regulatory documents. I think I will respond to your question within one month," he told reporters on the sidelines of an international fair in the Turkish city of Izmir in august.
The initial arrangement was for swapping around 300,000 bpd via the Caspian Sea and the rest from the Persian Gulf, possibly Bandar Abbas port. The swap arrangement was halted during the tenure of former President Mahmoud Ahmadinejad as authorities questioned its economic merits. The average daily swap was 90,000 bpd in 2009, which Iran planned to raise to 300,000 by 2015. The swaps meant Tehran could supply northern areas with oil processed at the Tehran, Tabriz, and Arak refineries without having to transport it all the way from wells in the south. Iran also charged the partners with a transit fee which totaled $880 million between 1997 and 2009, according to the local media.