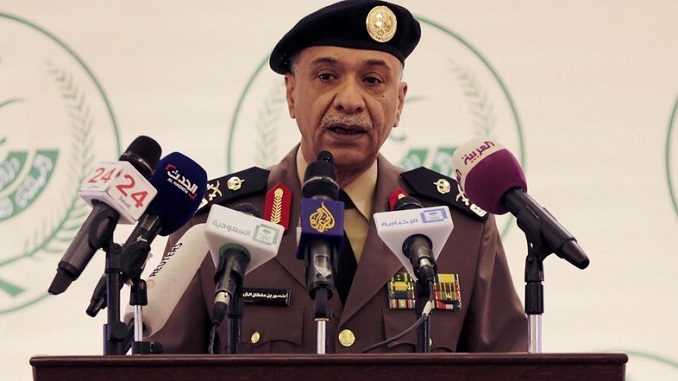 Saudi Arabia's interior ministry spokesman has said that the kingdom is currently facing terrorist groups with ties to Iran, Al Arabiya reports. Major General Mansour al-Turki said on Monday that terrorists involved in the murder of a judge in the Department of Endowments in the eastern province of Qatif province, Mohammed al-Jirani, were tied to Iran.
In a statement, the spokesman blamed Iran for supporting terrorist groups that carry out missions on behalf of sponsoring countries, such as the Houthi militias, the Lebanese Hezbollah, the Daesh outfit, Al-Qaeda and "even elements we deal with in Qatif."
"Terrorism sponsors avoid leaving the evidence of their involvement to not be condemned internationally, however they form proxy groups to conduct terrorist operations that are supported and financed by them like the Houthi Militias in Yemen and Hezbollah in Lebanon. We were able to expel the terrorist elements from al-Masawara neighborhood in the town of Awamiya in Qatif province," Gen. al-Turki said.
According to Al-Turki, the terrorist organizations and groups take charge on behalf of these sponsoring countries through recruitment, incitement, and training. These sponsors also provide them with logistic support through the provision of explosive materials and weapons.
He also confirmed the death of wanted terrorist Salman al-Faraj, one of the kidnappers of al-Jirani, as well as the arrest of his half-brother, Zaki al-Faraj.  In his statement, he said that a number of terrorists participated in the kidnapping of the judge Jirani, who was taken to an abandoned farm in Awamiyah and killed.
He said that the kingdom provides all resources available for the security services to exercise their functions in tracking terrorists.