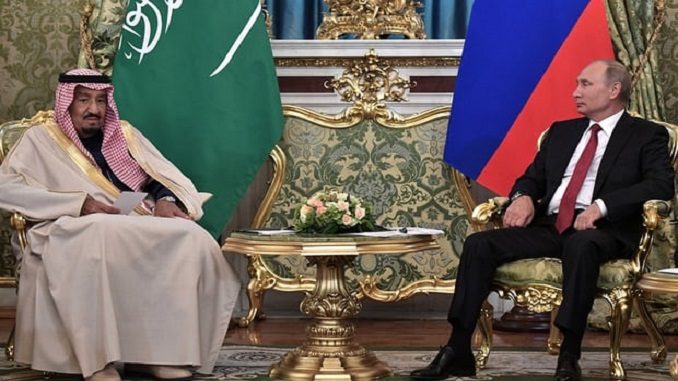 Iran must stop meddling in the Middle East, visiting Saudi King Salman told Russian President Vladimir Putin during their meeting in the Kremlin on Thursday. Salman took the opportunity to address the issue, blasting Iran for its interference in regional affairs.
"We emphasize that the security and stability of the Gulf region and the Middle East is an urgent necessity for achieving stability and security in Yemen. This would demand that Iran give up interference with the internal affairs of the region, to give up actions destabilizing the situation in this region," Salman said in opening remarks that were broadcasted on Russian television.
Iran has been a staunch ally of Assad, sending high-level military officials and weaponry into the war-torn nation and dispatching thousands of militants from its Lebanese proxy Hezbollah. Iran has also had a hand in the ongoing crisis in Yemen, a close ally and next-door neighbor of Saudi Arabia, backing Shi'ite Houthi rebels. Saudi Arabia, meanwhile, is leading the international coalition launching daily airstrikes against Houthi-held settlements in Yemen.
Russia's response to the king's demand was not immediately known but Russia has been a strong supporter of Iran as Tehran and Moscow have backed embattled Syrian President Bashar al-Assad during a six-year-long civil war against various militant groups. The two leaders also discussed last week's referendum in Iraq's Kurdistan, in which the Kurds voted more than 90 percent in favor of independence.
"The territorial integrity of Iraq must be preserved," the Saudi King told Putin, according to the Ynet news site.