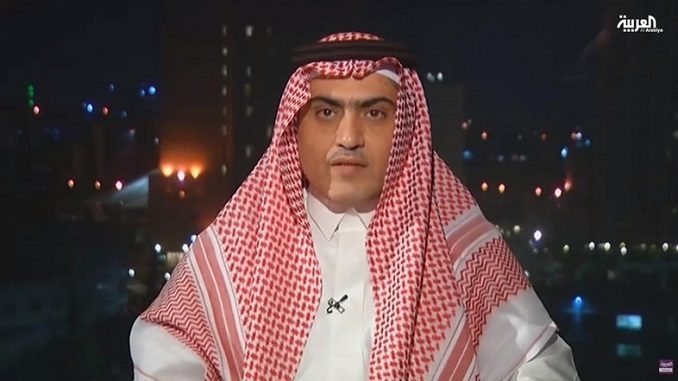 Saudi Arabia's Minister of State for Gulf affairs Thamer al-Sabhan has said Iran's media propaganda arm is aiming to stop the recent rapprochement between Riyadh and Baghdad by spreading what he called fake news, al-Arabiya reports.
"Iran's media engines began to move to try and stop the Saudi-Iraqi rapprochement by fabricating conversations and spreading fake news, some attributed to me. These are their ways," al-Sabhan tweeted on Monday.
Sources have told al-Arabiya in August 2016 that Iraqi militias with ties to Iran planned to target the Al-Sabhan, Saudi ambassador to Iraq at the time, through the members of Mourtadha Abboud Ellami group at the behest of "Abu Mahdi al-Mouhandis" and the leaders of Asa'ib Ahl al-Haq and especially the groups led by Akram al-Kaabi.
Sabhan was the first Saudi ambassador to Iraq after a break of 25 years that followed the Iraqi army's entry into Kuwait in 1990. He found himself a center of a crisis between Iraq and Saudi Arabia last year amid calls by the Iraqi Ministry of Foreign Affairs to replace him.
"Saudi Ambassador Thamer al-Sabhan made several media statements that went beyond the bounds of diplomatic protocol and functions of any ambassador. Therefore, we believe that Sabhan is impeding the development of the bilateral relations between Iraq and Saudi Arabia. The Iraqi government sent a request to the Saudi government to replace current Saudi Ambassador Thamer al-Sabhan," Iraqi Foreign Ministry spokesman Ahmad Jamal said Aug. 28.
More recently, in January, al-Sabhan slammed Iran's appointment of an envoy to Iraq and its statement calling for shutting down the Saudi consulate in Iraq.
"Iran appoints a war criminal and (one of the) world's wanted men as its envoy in Iraq and demands closing the Saudi consulate in Erbil. We didn't hear any Iraqi comment! True comprehensive sovereignty!," Sabhan said on Twitter.
Tehran appointed Brigadier Iraj Masjadi, an advisor to the Iranian Revolutionary Guards' elite Quds Force.
Sabhan's statement on Iran came as Saudi Arabian Airlines will launch its first flight to Baghdad in 27 years on Monday. Flights between Iraq and Saudi Arabia were suspended in August 1990 after former Iraqi president Saddam Hussein ordered his troops into neighboring Kuwait.
Just a day before, Saudi Arabia's foreign minister said Iran's hostile policy is the major obstacle to solving the crisis in Yemen, where Riyadh is leading a military alliance against Iran-aligned Houthi militant forces.
Adel al-Jubeir accused Iran of interfering in Yemen and providing arms to the Shi'ite Houthi rebels, as quoted by Voice of America.
"Iran provides weapons to Houthi and supporters of former Yemeni president Ali Abdullah Saleh. [Iran] also destroys efforts to resolve the conflict in Yemen which has led to the failure of negotiations between the legitimate government [of Yemen] and the militias," al-Jubeir said Sunday at the opening of a conference of foreign ministers and chiefs of staff of Muslim counterterrorism coalition countries, which is led by Saudi Arabia.