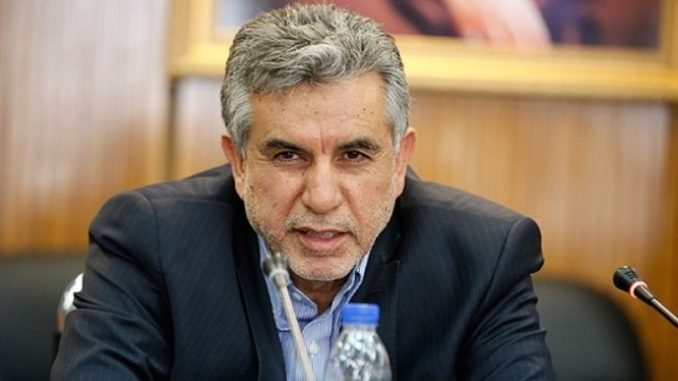 Iran and Iraq reached an agreement to jointly develop two shared oilfields in the southwestern Khuzestan Province, a deputy at the National Iranian Oil Company told the news agency ISNA.
"Iran and Iraq have signed a contract to unify two small oil fields in Khorramshahr, southwest of Iran. We are cooperating with Iraq in some oil fields during which the agreement on unification of two small oil fields in Khorramshahr is signed," Gholamreza Manouchehri, deputy for development and engineering at the NIOC, said.
Manouchehri did not reveal the names of the fields or the framework of the agreement, but the remarks confirm a statement by Iraqi Oil Minister Jabar al-Luaibi, who said last year that Baghdad would soon sign a deal with Tehran to jointly invest in two oilfields.
Iran shares a spate of oil and gas reservoirs with neighboring countries, including several oil deposits with Iraq that shares over 1,400 kilometers of border with Iran to the west, Financial Tribune reports. Iran has a daily output of about 3.8 million barrels, making it the third largest OPEC producer after Iraq. Meanwhile, Iraq pumps about 4.5 million barrels in a day.
Iran also wants to sign a contract to develop Azadegan Oilfield, a giant deposit of 33 billion barrels of crude that lies near Iraq's Majnoon Oilfield in Basra. According to Manouchehri, efforts are being made to launch a tender for Azadegan. He added that a deal with French energy company Total to develop an offshore phase of South Pars is underway. Yet, he acknowledged that the deal requires additional considerations.
"Total has not backed out of the deal, but the NIOC has decided to look more carefully at the details of the agreement because Total is also present on the other side of the field", Manouchehri explained.