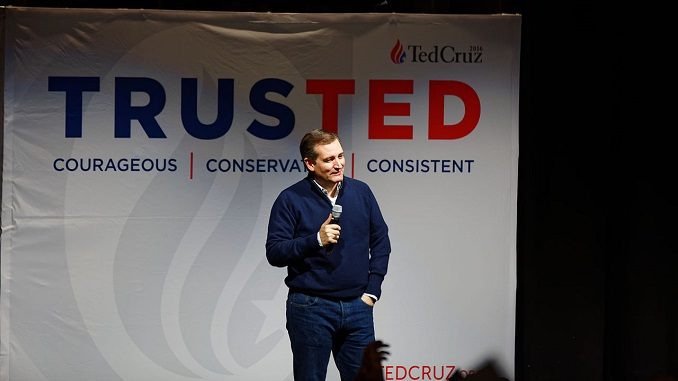 The United States needs to impose sanctions on Iran, Senator Ted Cruz stated, blaming Tehran of not complying with the 2015 accord reached with the U.S. and five other nations to curb its nuclear weapons program, CNBC reports.
"It is the right thing to decertify," just hours before Trump's afternoon speech where he gave chance to Congress and other nations to impose stricter conditions for Iran. "I think we should reimpose sanctions. The administration can reimpose sanctions. That would be the right thing to do. Congress can reimpose sanctions."
The Texas Republican who lost to Trump for the 2016 GOP presidential nomination, also cast blame Iran of violating the agreement. However, the International Atomic Energy Agency, the United Nations watchdog, has said that Iran has been living up to the terms.
"When I was campaigning, I promised, that if I had been elected on Day 1 I would have ripped to shreds the Iran deal," Cruz said, claiming the agreement crafted under Trump's predecessor, Barack Obama, is "designed to allow cheating."
Cruz said the agreement prevents the IAEA from monitoring military sites. "Well, guess where they're doing the nuclear work? On the military sites," he claimed, an assertion Iran has denied. Despite the senator's claims that Iranian military sites are off-limits, the accord actually does make some allowances for those inspections. But it requires monitors to request access from Iran. Critics claim that effectively makes them inaccessible.