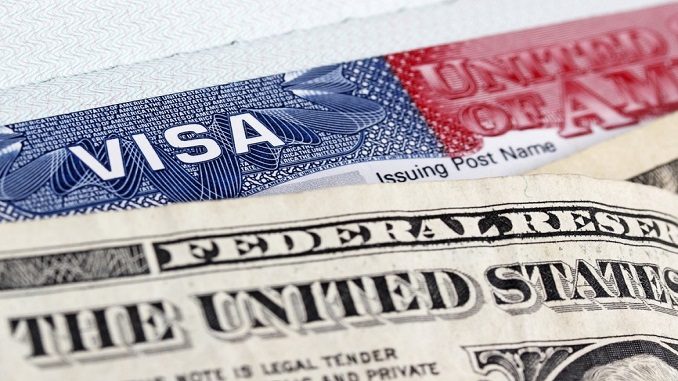 U.S. President Donald Trump has issued new restrictions on people trying to enter the United States from eight nations – adding North Korea and Venezuela to a list that also includes Iran – to replace his expiring travel ban.
Trump signed a proclamation on September 24 implementing a range of restrictions that will apply to citizens of Iran, Libya, Somalia, Syria, Yemen, North Korea, Chad, and Venezuela, RFERL reports.
Trump announced the new ban to replace one slated to expire after 90 days on Sunday. That policy barred travelers from Iran, Libya, Somalia, Sudan and Syria and Yemen who lack a "credible claim of a bona fide relationship with a person or entity in the United States."
"Making America Safe is my number one priority. We will not admit those into our country we cannot safely vet. As President, I must act to protect the security and interests of the United States and its people," Trump said a tweet.
For the latest revision, Homeland Security officials spent months evaluating 200 nations identified several with a "significant terrorist presence within their territory." The eight nations listed in Sunday's announcement apparently refused or were unable to comply with benchmarks demanded by the U.S. Homeland Security's Acting Secretary Elaine Duke said in a statement that Trump's policy will allow the federal agency to "better keep terrorists and criminals from entering our country."
Iran's Foreign Minister Javad Zarif took to Twitter to denounce Trump's mandate, which claims Iran "regularly fails to cooperate with the United States."
"Trump's fake empathy for Iranians rings even more hollow, with his new and even more offensive travel ban against such outstanding citizens," Zarif wrote.
The previous ban, which sparked international outrage and legal challenges when enacted in March, expired on September 24. The new policy may complicate the Supreme Court's review of the expired ban, which is scheduled for argument next month. Critics have accused Trump of overstepping his authority and violating the U.S. Constitution's protections against religious bias.
Opponents have argued that the president does not have the authority to bar visitors by race, ethnicity or religious belief. Some administration officials still maintain the legality of the blanket ban on refugees and visitors from those nations.
"The restrictions either previously or now were never, ever ever based on race, religion or creed," said the official in the Washington Post story.
Trump had called for a "total and complete shutdown of Muslims entering the United States" during his campaign.