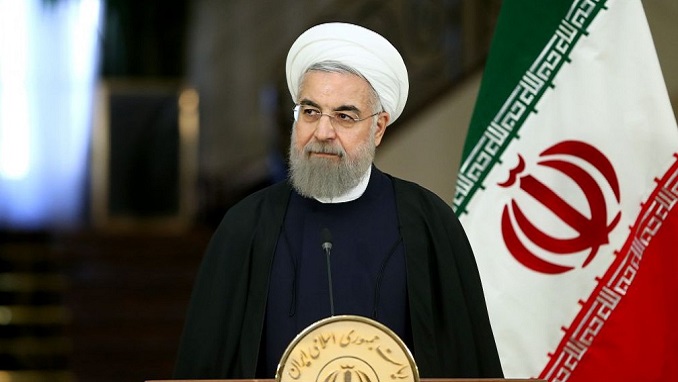 Iran will never breach the nuclear deal it signed with major powers, Iranian President Hassan Rouhani vowed, The Business Insider reports.
Rouhani made the remarks at a meeting with the Japanese Prime Minister's Special Envoy Masahiko Koumura on Wednesday, the official Islamic Republic News Agency reported. The leader said that the nuclear deal, also known as Joint Comprehensive Plan of Action (JCPOA) signed in 2015 by Iran with the U.S., Russia, Britain, China and France plus Germany, was an important international accord.
"Today after the implementation of the JCPOA, we should not allow violating the deal," Rouhani said.
He also pointed out that the International Atomic Energy Agency (IAEA) has verified Iran's commitment to JCPOA for several times, while the U.S. has not been fully committed to the deal. However, Rouhani said nothing about the illegal transfer of soldiers via Iranian private airlines which is a cruel violation of the agreement, as well as regime efforts to pursue nuclear weaponization although it constantly vowing the opposite.
Iran is constantly violating the JCPOA which U.S. President assessed as one of the worst deals signed by his country. There is evidence of the regime's criminal behavior in breaching the deal that may be used against it. Recently Iran has tested several bombs which were described as another provocation. When Nikki Haley, U.S. Ambassador to the United Nations demanded an inspection of the Iran's nuclear sites, the regime rejected it, saying that "Iran's military sites are off limits… All information about these sites are classified, and that Iran will never allow such visits to occur."
U.S. President ordered a review of whether a suspension of nuclear sanctions on Iran was in the U.S. interest.