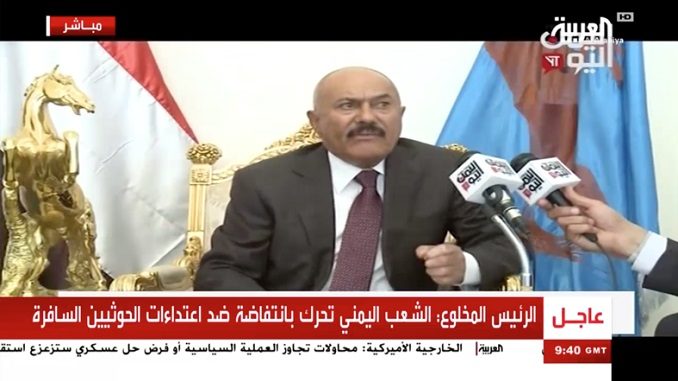 The private lawyer of Yemen's former President Ali Abdullah Saleh said on Thursday that the slain leader was killed by members of the Iranian Revolutionary Guards. Mohammed al-Masuri referred to what he called an "assassination" and that the Guards had planned to kill Saleh with the help of the Iranian-backed Houthi militia, The Bagdad Post reports.
Masuri pledged he would soon reveal further details of the arrival of the members of the Iranian Revolutionary Guard Corps to Yemen and Iran's involvement in Saleh's killing, as well as details on the scale of Iran's presence in Yemen. He stressed that the continuation of the struggle to overthrow the Iranian plan, which targets the entire Arab region, and pointed out that Yemen is only the southern gate of the Iranian scheme dirty, as he put it.
Salih's lawyer, who is currently in Marib after leaving Sana'a, which is under the control of the al-Houthi terrorist group after he killed the former president, promised to reveal details of "the presence of Iran in Yemen."
According to Al Arabiya sources, this is the third confirmation of Iran's involvement in Saleh's killing at his home in Sanaa on December 4, following his call for a popular uprising against the Houthi militia – switching sides after he had been allied to them in recent years.
Saleh called for a joint ceasefire to be agreed on by his loyalists and the Houthi militia after clashes entered its fourth day and have resulted in the deaths of at least 80 people.
"The people have revolted against Houthi aggression," he said.
Saleh urged an end to "militia rule on Yemeni land," adding that Houthis had continued their "provocative acts against Yemeni citizens." He also demanded that armed Yemeni forces refrain from taking any orders from the Houthi militia, and called for "opening a new page with neighboring countries.