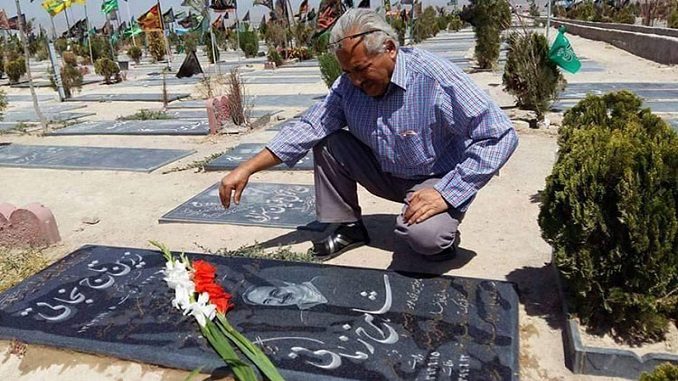 Iranian activist Mohammad Jarrahi has died from thyroid cancer that was left untreated while he was held as a political prisoner in Iran's Tabriz Prison.
"Judicial officials were negligent in preventing treatment for his thyroid cancer and caused it to get worse," his former lawyer, Naghi Mahmoudi said. "The treatment he received after his release was not effective and he died."
"In 2011, the judiciary disbarred me for defending political activists and I was not able to help Mr. Jarrahi, but I followed his case and I knew about the letters he exchanged with the authorities about his illness," said Mahmoudi in an interview with CHRI from Germany on October 5.
"Jarrahi and Zamani both had serious medical issues and doctors had repeatedly warned about their conditions," he added. "Despite this knowledge, the prison officials did not allow them to be transferred to the hospital and refused to grant them medical furlough."
Furlough, temporary leave typically granted to prisoners in Iran for a variety of familial, holiday, and medical reasons, is routinely denied to political prisoners as a form of additional punishment.
Jarrahi, a construction painter who passed away at the age of 61, was arrested in Tabriz, northwestern Iran, in May 2011 along with fellow labor activist Shahrokh Zamani, who died of a heart attack in September 2015 after being denied medical care in Rajaee Shahr Prison. They were sentenced to five years in prison each for distributing labor movement newsletters and campaigning to form independent workers' organizations.
Independent unions are not allowed to operate in Iran, strikers often lose their jobs and risk arrest, and labor leaders who attempt to organize workers and bargain collectively are prosecuted under national security charges and sentenced to long prison sentences.