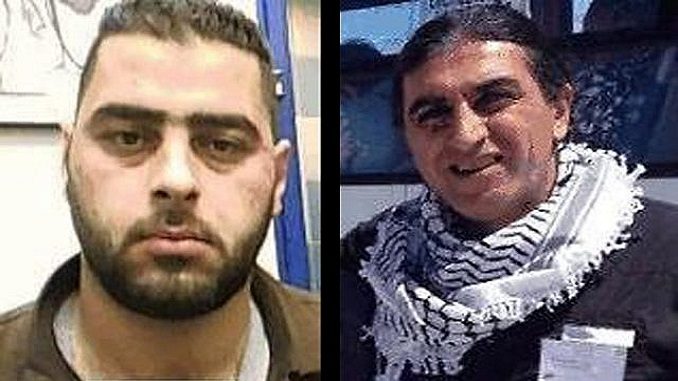 The Shin Bet security service on Wednesday revealed it had uncovered an Iranian military intelligence operation in the West Bank that it said was planning to carry out terror attacks and collect intelligence for the Islamic Republic, The Times of Israel reports.
The three alleged members of the cell were arrested in November, and indictments were filed against them earlier this week in a military court, the Shin Bet said. According to the security service, the cell had operated in the West Bank, specifically the Hebron area, for over two years. The Shin Bet would not say when its investigation into their activities began.
The Shin Bet's announcement about the alleged Iranian spy ring came amid a spate of allegations by Israeli security forces and politicians against Tehran and its support for Palestinian terrorist groups in the West Bank and Gaza Strip. The operation to expose the alleged conspiracy was led by the Shin Bet, working in conjunction with the Israel Defense Forces and Israel Police. The operation demonstrates the Iranian involvement in encouraging terror attacks against Israel
The leader of the cell was a 29-year-old computer science student named Muhammad Maharma from Hebron, but he received his directions from an Iranian operative in South Africa, the Shin Bet said. The other two alleged members were Nour Maharma and Dia'a Sarahneh, both 22 and both also from Hebron.
"The operation demonstrates the Iranian involvement in encouraging terror attacks against Israel and also shows the forces being sent by Iran to countries around the world, in order to advance enemy activities against Israel," the Shin Bet said in a statement.
According to the security service, in 2015, Muhammad Maharma was enlisted to work for Tehran by his cousin, Backer Maharma, who moved to South Africa from Hebron and allegedly started working for Iranian intelligence. In addition, he introduced Mohammed several times to Iranian agents, "some of whom came from Tehran to meet him."
"Backer even introduced Muhammad, on a number of occasions, to Iranian officials, some of whom visited [South Africa] from Tehran in order to meet him," the Shin Bet said.
According to the security service, its investigation found that Iran was using South Africa as a "significant front for finding, enlisting and deploying agents to Israel and the West Bank." The Shin Bet said Maharma's cell was given a number of assignments by its Iranian handlers, including finding someone to carry out a suicide bombing and recruiting gunmen for a shooting attack.
The investigation revealed that Mohammed was tasked with various assignments in order to facilitate terror attacks against Israeli targets. The tasks included recruiting a suicide bomber and a cell that would carry out shooting attacks. The Shin Bet also suspects Mohammed was told to open a computer store to serve as an intelligence gathering center and were instructed to collect Israeli money and SIM cards. The Iranians offered to train him in explosives and suggested he recruit an Israeli Arab to take photographs inside Israel.
Mohammed Maharmeh recruited two operatives from Hebron – Nur Maharmeh and Diaa Sarahana – both 22-year-old residents of the city. The two agreed to form a terror cell with guidance from Iran. In return for recruiting the two, Mohammed Maharmeh received $8,000 from Iran.
Muhammad Maharma told investigators that he was told to find an Arab Israeli who would be willing to take photographs inside Israeli territory, specifically a journalist who would have more access to "official locations," the Shin Bet said. In exchange, Backer gave Muhammad some $8,000, the security service said.
Muhammad Maharma was charged in a West Bank military court with contacting an enemy agent, receiving money from an enemy nation, and attempting to join an illegal organization. Maharmeh and Diaa Sarahana were also charged with attempting to join an illegal organization.
Prime Minister Benjamin Netanyahu commented on the arrest of the suspects, saying the cell was part of an Iranian effort to target Israel "not only by assisting terror groups like Hamas and Hezbollah, but also by trying to organize [directly] terror attacks inside Israeli territory and against Israeli civilians."
"The Shin Bet and the IDF exposed and thwarted in the West Bank a terror network operated under the auspices of Iranian intelligence. This isn't the first time. They try in different ways there and in other places to target the State of Israel. I'm glad that the Shin Bet and our security services are successful in thwarting [these attempts]. I wish to stress to you that Iran is employing terrorism against Israel, not just by assisting terror organizations such as Hamas and Islamic Jihad, but also through attempts to organize terror attacks inside Israeli territory," he said.