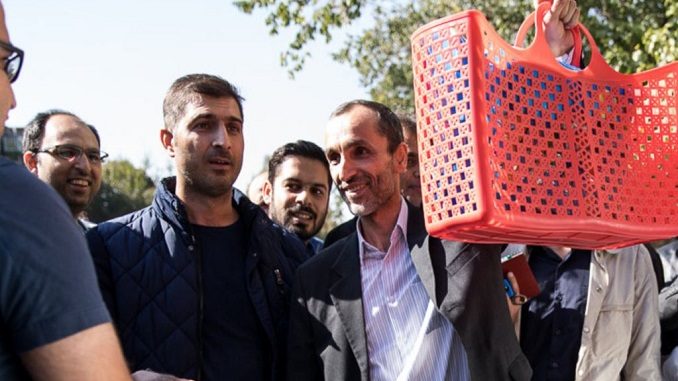 Former Iranian Vice President Hamid Baghaei has been sentenced to 63 years in prison after being convicted on corruption charges he contends are baseless, RFERL reports.
"I was sentenced to 63 years in prison by the efforts of the head of Judicial Power, Amuli Laricani," Baghaei wrote on Telegram, a social media platform. He claimed the decision was political.
The sentence against Baqaei is the longest for a former official in Iran in decades. Tehran's Justice Department said the verdict was reached on Tuesday, ISNA reported. The department has also announced separate verdicts against some other people in this case.
The head of the justice department in Tehran Province, Gholam Hossein Esmaili, said that Baghaei was facing several sentences on different charges and that by law he will have to serve the longest sentence. Esmaili did not give a specific sentence length, describe the charges, or say when Baghaei was convicted. He said others had been sentenced in relation to the same case.
Baghaei has 20 days to appeal against the sentence, which observers suspect is a warning to former President Mahmud Ahmadinejad from the hard-line conservative judiciary. His verdict comes amid a verbal dispute between Ahmadinejad and the head of Iran's powerful judiciary Sadeq Amoli Larijani, who has been accused by the former president of dictatorship and incompetency.
Baghaei, who served as vice president in charge of executive affairs in 2011-13, during Ahmadinejad's presidency, was briefly detained in 2015 on corruption charges. The powerful Guardians Council prevented him from running in the May 2017 presidential election, and he was jailed for a few weeks in July.
The verdict comes against the backdrop of frequent criticism by Ahmadinejad and his allies against the judiciary. Ahmadinejad on Tuesday called Iran's chief justice, Ayatollah Sadegh Amoli Larijani, "incompetent".