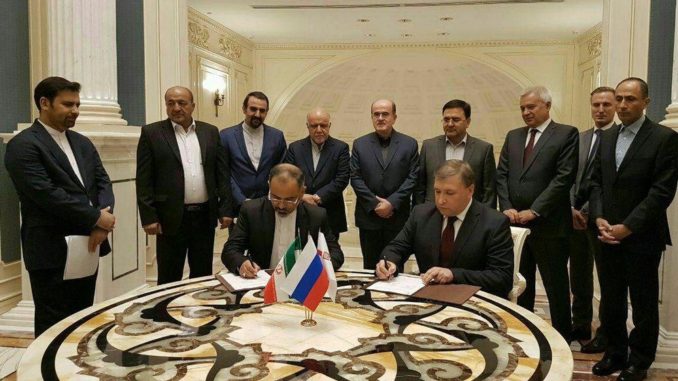 Lukoil signed two preliminary agreements with the National Iranian Oil Company on Tuesday to study the Caspian Sea's oil and gas potentials, paving the way for Russia's second-largest oil producer to further cement its position in Iran's petroleum market, Financial Tribune reports.
The agreements were signed in Moscow in the presence of Lukoil CEO Vagit Alekperov and Oil Minister Bijan Namdar Zanganeh who traveled to Russia for the 19th ministerial meeting of the Gas Exporting Countries Forum, the NIOC news portal reported.
The agreement is to "perform a geological survey in the Caspian Sea" to unlock Iran's massive hydrocarbon reserves in one of the world's biggest offshore oil and gas regions, NIOC said. The deals are emblematic of Tehran-Moscow's close ties as well as the increasing foray of Russian companies in Iranian oil ventures.
Lukoil PJSC is seeking opportunities for growth in the Middle East as Iran opens more of its oil fields to international partners, according to the Russian energy company's regional head, Bloomberg reports.
The Moscow-based company plans to add output from the region to existing operations in Iraq and Egypt as long as it finds projects with production costs as low as those in Russia, Gati Al-Jebouri, Lukoil's head of upstream for the Middle East, told reporters in Dubai.
"Iran is our target area at the moment," Al-Jebouri said.