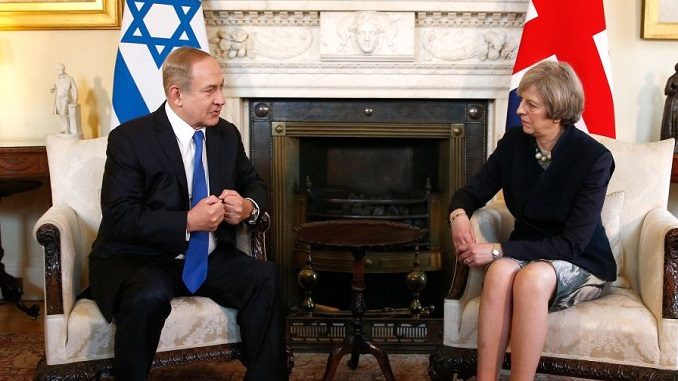 Britain and Israel are wary of the threat that Iran poses to the Middle East, a spokesman for British Prime Minister Theresa May said on Monday following a phone call with Israeli Prime Minister Benjamin Netanyahu, Reuters reports.
"They agreed that the international community needed to be clear-eyed about the threat that Iran poses to the Gulf and the wider Middle East, and that the international community should continue working together to push back against Iran's destabilizing regional activity," the spokesman said in a statement.
May spoke to her Israeli counterpart Benjamin Netanyahu on Monday, as they discussed about security cooperation, bilateral trade, and the Iran nuclear deal, The Jewish Chronicle informs. According to the British Prime Minister, her country remains "firmly committed to the deal."
"They discussed Iran, with the Prime Minister noting the importance of the nuclear deal with Iran which has neutralized the possibility of the Iranians acquiring nuclear weapons for more than a decade." May's spokesman added.
May also told Netanyahu it was "important that the deal is carefully monitored and properly enforced, and that both sides deliver on their commitments."