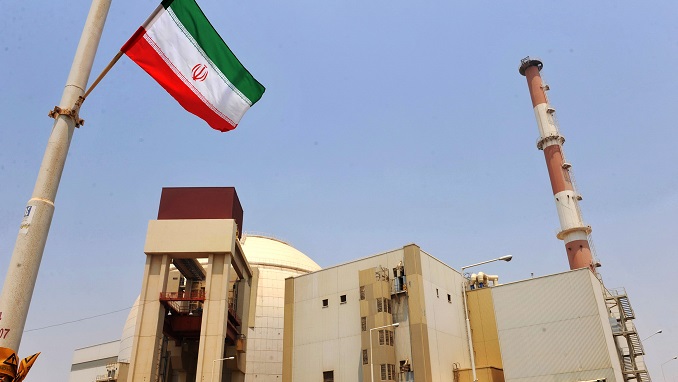 The U.S. has extended sanctions relief to Iran under the countries' nuclear deal, but repeated accusations that Tehran is violating the spirit of the agreement, Financial Times reports. The United States agreed on Thursday to continue to exempt Iran from nuclear-related sanctions but slapped new measures on targets accused of cyberattacks or destabilizing the region.
President Donald Trump, who has threatened to tear up the 2015 accord, said Iran had "violated so many different elements" of the deal, under which the U.S. agreed to waive numerous sanctions on the Islamic republic. The waiver has to be renewed every 120 days.
"We are not going to stand for what they are doing," Trump told reporters on Air Force One. "You'll see what we'll be doing in October. Certainly at a minimum the spirit of the deal is atrociously kept. The Iran deal is not a fair deal to this country. It's a deal that should not have ever been made."
The president has until October 15 to certify to Congress whether Iran is in compliance with the accord — a separate decision that is made every three months. If Trump blocks certification of Iranian compliance in mid-October it would cause a substantial rift with Washington's European allies. But the president has appeared determined to overturn an agreement the Barack Obama administration saw as its signature foreign policy achievement, The Guardian reports.
If Trump refuses to certify compliance Congress has 60 days to decide whether to reimpose the sanctions that were lifted under the agreement.
In April Trump ordered a broad review of Iranian compliance with the 2015 nuclear deal. That review is not yet complete but is reported to recommend maintaining U.S. participation in the agreement. Meanwhile hardliners inside and outside the White House are urging Trump to ditch the deal and take a much more confrontational stance towards Iran.
As AFP reports, quoting one of the Islamic republic's top security officials, the United States is "seeking excuses" to tear up the nuclear deal with Iran by demanding military site inspections.
"Iran has no undisclosed nuclear activity in any geographical location in the country. The issues being raised are media hype by the Americans so that they can refrain from fulfilling their obligations," the secretary of the Supreme National Security Council, Ali Shamkhani, said on state television.
The U.S. maintains separate sanctions against Iran related its ballistic missile programme and allegations that Tehran sponsors terrorism in the region. On Thursday, the U.S. Treasury imposed new restrictions on 11 people and entities for supporting Iranian actions, including cyber attacks against U.S. financial institutions.
"Treasury will continue to take strong actions to counter Iran's provocations," Steven Mnuchin, Treasury secretary, said in a statement.