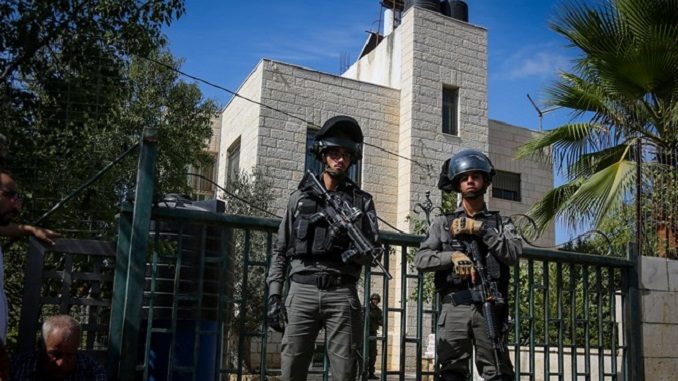 Brigadier General Yehiam Sasson, the former head of the National Security Council's Headquarters for Fighting Terror, said for Arutz Sheva that war with Hezbollah is not currently expected despite the sensitive situation on Israel's northern border.
"Hezbollah is an Iranian army with Iranian knowledge and Iranian commanders. It could be that the Iranians will reach a point when it will be in their interest to use Hezbollah against us, but as long as the Iran deal is on the table, it's not going to happen. If the US backs out of the deal, Iran may give Hezbollah the green light," he explained.
Since 2015, when the nuclear deal was signed, Iran has test-fired several ballistic missiles. U.S. President Donald Trump recently extended a waiver on nuclear sanctions which were previously imposed on Iran. However, Trump pointed out that he would not do so again and added that he had ordered European allies and Congress to work with him to fix "the disastrous flaws" in the 2015 deal or Washington would withdraw. Iranian President Hassan Rouhani said Tuesday that the Islamic Republic will not renegotiate the nuclear deal.
According to U.S. Ambassador to the United Nations, Nikki Haley, President Trump could be persuaded to remain in the Iranian nuclear deal by international action on Tehran's ballistic missile program.
"Lebanon's Hezbollah is a contractor, and completely obedient to its Iranian master. It will only do what Tehran tells it to do for Tehran's interests," Sasson said. "It's true that Hezbollah has interests in Lebanon, is integrated into the Lebanese government, and takes public opinion seriously. Certainly, they do not want war, but in everything related to significant fighting against Israel, they work according to Iran's directives."
He further noted that due to this interaction, Israel's warnings need to be aimed at Iran and not Lebanon.
"There's no question that Israel needs to be able to respond in Lebanon, but an effective response needs to deter Iran," he said, adding that Israel could create such deterrence with the help of the United States. Sasson also said that "it needs to be clear that every Hezbollah attack on Israel is Iran's responsibility and the response will be directed at Iran," regardless of whether it is a diplomatic or a military one.