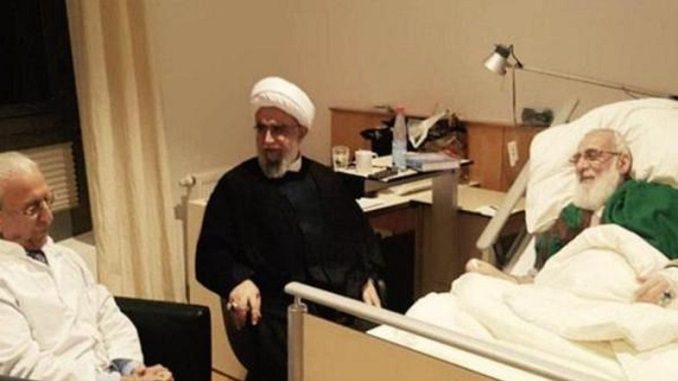 Mohammad-Reza Bahonar, a member of Iran's Expediency Discernment Council, said doctors in Iran removed the council's chairman Ayatollah Mahmoud Hashemi Shahroudi's kidney by mistake. Bahonar told Qanun newspaper that doctors removed Shahroudi's healthy kidney while performing a surgery to remove a gland, Al Arabiya reports.
"They had to remove the gland and the medical team had to make a decision quickly, and they removed his kidney by mistake. After the surgery, pathological exams showed the kidney was healthy and they could have simply just removed the gland," he said.
Bahonar said illness is what took Supreme Guide Ali Khamenei a while to appoint Shahroudi as head of the Expediency Discernment Council. According to Bahonar, the medical mistake resulted in a dispute among doctors in Iran, so Shahroudi traveled to Germany for treatment.
Shahroudi was in Germany for treatment until last month. While he was there, activists referred him to prosecutors, citing what they called his record of passing death sentences when he served as chief justice. He left Germany on January 11.