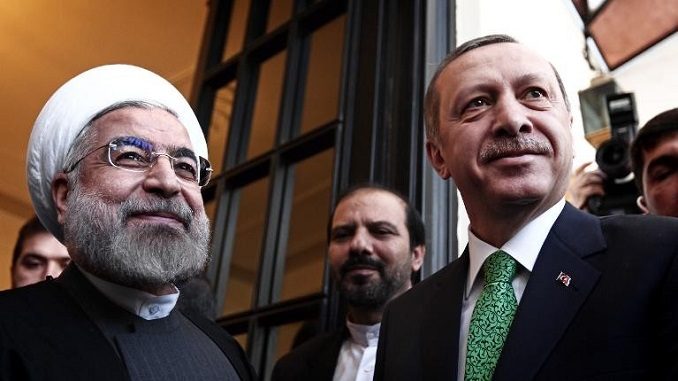 Iran's President Hassan Rouhani attempted to reassure his country's own Kurdish population about their value within the Iranian nation while Tehran has slammed the Kurdistan Region's independence referendum, Kurdish media network Rudaw reports.
"We trust you 100 percent. We will in no way count the political mistakes of some people in the Kurdistan Region on you. You are part of the great Iranian nation. You are a loyal nation. You are among Iran's oldest nations in the region. You have always stood by the Islamic revolution and stood by the Iranian nation in the imposed war with Iraq," Rouhani said to Iran's Kurdish population.
Rouhani made his comments at a meeting of his Council of Ministers on Wednesday where he addressed the issue of the neighbouring Kurds' vote for separation from Iraq.
"If their officials have made a mistake, they should pay the price themselves. The Kurdish nation as a peaceful nation in the region pursues advancement and deserves respect. We love the Kurds in Iran, Iraq, Turkey, and Syria and don't want any pressures to be put on them," he said.
Kurds in Iran staged rare public demonstrations in support of their neighbours' vote. Thousands took to the streets, waving Kurdistan flags and chanting pro-Kurdish slogans. The peaceful protests were met with a crackdown. Security forces deployed to the Kurdish cities, internet services were shut down, and tens of people were arrested.
Last week, Rouhani met with Turkish President Recep Tayyip Erdogan in Tehran. They discussed the Kurdistan independence vote and vowed to isolate the regional government if they attempt to change borders.
Foreign Minister Mohammad Javad Zarif addressed the Iranian parliament on Wednesday, presenting a report on recent developments in the Kurdistan Region. During the session, he stressed good relations with Kurds, but reiterated Iran's support for the central government in Baghdad and the "legitimate borders" of Iraq, according to IRNA news.
Rouhani, who won reelection earlier this year, has courted the Kurdish vote, but activists complain he has failed to follow through on election promises in the past.
On Wednesday, he named four provincial governors, including two Kurds. Mohammed Mehdi Shahriari was named governor of West Azerbaijan province and Bahman Moradnia was named governor of Kurdistan province. Both are Shi'ite Kurds.