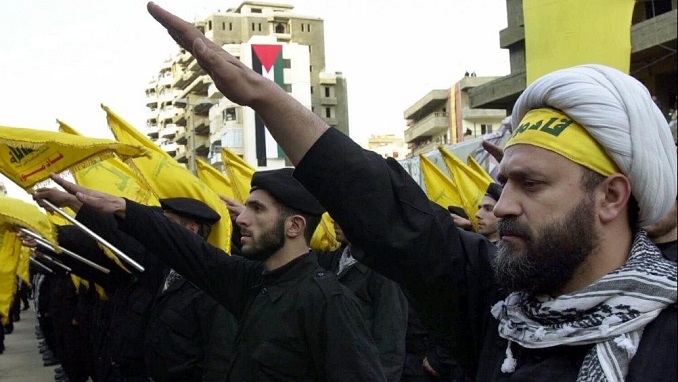 Two years after the nuclear deal was signed by Iran and world powers, the Islamic Republic is reported to have boosted its financial support to Hezbollah to $800 million a year, a dramatic increase from the $200 million. it was said to be giving its proxy when sanctions were in place, Jerusalem Post reports.
Hezbollah, one of the most prominent terrorist organizations in the world, has become bogged down fighting in Syria for Bashar al-Assad. Of its approximately 22,000 fighters, about 7,000 are fighting for the Assad regime, and some 2,000 have been killed in the four years the group has spent in Syria.
According to IDF assessments, while Hezbollah has increased its military capabilities due to its fighting in Syria, the group has spread its troops across the entire Middle East and is hurting financially. The finances of the Lebanese Shi'ite group, designated as a Foreign Terrorist Organization by dozens of countries around the globe, also has been hit hard due to years of sanctions by the United States.
It's not clear how the U.S., which believes Hezbollah is a terrorist group, will react to the huge increase in payments believed to be directly related to the lifting of the sanctions, according to Middle East Monitor. In June, a U.S. congressional committee met to discuss enhancing sanctions targeting Hezbollah met with four security experts for advice on additional legal actions against the group's financial network.
According to the committee, the 2015 Hezbollah International Financing Prevention Act (HIPA), which threatens sanctions against anyone who finances the group in any significant way, was a good start but needs enhancing because Hezbollah continues to remain a significant threat to Israel.
Iran also is reported to be spending hundreds of millions of dollars for its militias in Syria and Iraq, as well as supporting Houthi rebels in Yemen who are fighting pro-government forces backed by a Saudi-led coalition. Tehran, which froze its financial support to Hamas in the Gaza Strip after the group refused to support the Assad regime in 2012, is now reported to be providing the Gazan terrorist group some $60 million-$70 million. In August, Hamas leader Yahya Sinwar said ties have been restored and that Iran is "the largest backer financially and militarily" to Hamas's military wing.
Although the primary threat posed by Hezbollah remains its missile arsenal, which has been rebuilt with the help of Iran since the 2006 Second Lebanon War, the IDF believes the next war will see the group try to bring the fight to the home front by infiltrating Israeli communities to inflict significant civilian and military casualties.
Security officials from Israel and the U.S. were reported to have locked horns over the issue during a meeting last month in which U.S. National Security Adviser General H.R. McMaster brushed off Israel's concerns over Iran and Hezbollah.