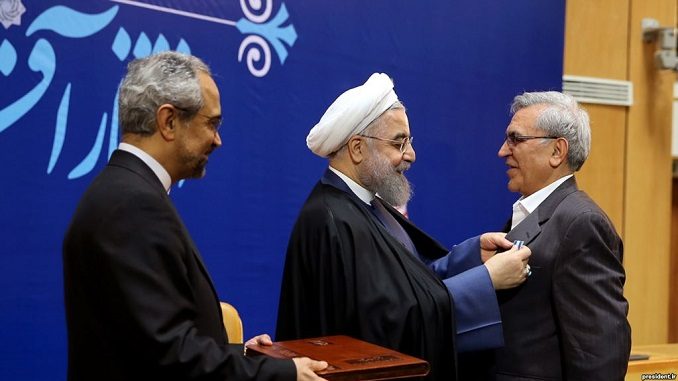 Iran's intelligence minister defended a nuclear negotiator imprisoned on spying charges on Wednesday, in a rare implied criticism of the judiciary.
Mahmoud Alavi dismissed charges against Canadian-Iranian, Abdolrasoul Dorri Esfahani, who was given a five-year prison sentence this month after the the judiciary said he had provided "information for foreigners and had links with two espionage services."
"The counter-espionage section of the Intelligence Ministry is the authority detecting issues related to espionage. As far as this section is concerned, not only has Dorri Esfahani not committed any espionage, but he has intelligently resisted attacks on him by foreign services," said Alavi, in comments carried by multiple Iranian news agencies, including the semi-official ISNA.
The intelligence minister denied the allegations saying that Esfahani had been cooperating with "Intelligence Ministry's anti-espionage" unit.
"In the opinion of the anti-espionage directorate, Dorri Esfahani not only had not committed an act of espionage, but had astutely resisted the overtures of foreign intelligence agencies and had cooperated with the anti-espionage directorate".
Alavi also said that the right authority to pass judgement on issues of espionage is the intelligence ministry, and not other bodies. This means the intelligence ministry had nothing to do with Dorri Esfahani's arrest or prosecution.
The Islamic Republic has multiple security and intelligence units. The Islamic Revolution Guards Corps, IRGC, has its own vast intelligence apparatus and often acts on its own to arrest people even for vague charges unrelated to national security.
Dorri Esfahani has a background in the banking sector and was a member of the supervisory board overseeing implementation of the nuclear deal.
From mid-2016, conservative websites and members of parliament repeatedly accused Dorri Esfahani of spying for Britain. Alavi flatly denied the accusations in October 2016, but the judiciary went ahead with the case.