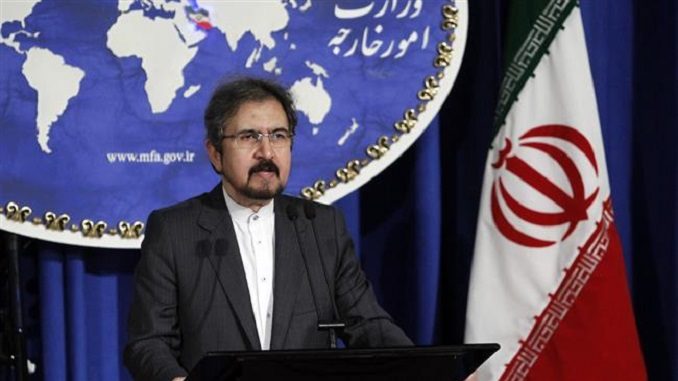 Iranian Foreign Ministry Spokesman Bahram Qassemi restated his position that the country's missile capabilities would never be subject to negotiation, Tasnim News reports.
"(Iran's) missile activity is by no means negotiable," Qassemi claimed on Monday during his weekly press briefing.
He added that the Islamic Republic will not negotiate with any country or individual about its missile and defense issues under any circumstances, stressing that Tehran has a full right to implement policies that will boost its defense capabilities.
Iran has always emphasized that its military force and the test of missiles are solely for the country's defense of its territorial integrity and is not in any way connected to the JCPOA, the nuclear agreement reached between Tehran and the Group 5+1 (Russia, China, the U.S., Britain, France and Germany) back in July 2015. Iran has also reiterated frequently that its military power is no threat to other countries and that the Islamic Republic's defense doctrine is entirely based on deterrence.
"Iran does not interfere in the affairs of Arab countries and what is being claimed (by some Arab officials) is pure fabrication and illusion," Qassemi claimed, referring to allegations made by certain Arab officials about Iran's meddling in other countries' affairs.
"They are making such claims due to their successive defeats both in the region and outside the region," he added.