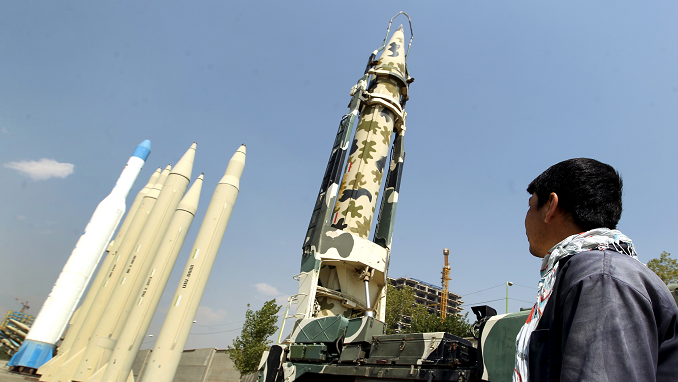 Iran has tested its first ever long-range missile defense system amid tensions with the U.S. over weapons program.
Work on the new Bavar 373 system is underway, Farzad Esmaili, head of the Revolutionary Guards' air defenses, told IRIB in an interview on Sunday. It is expected to be fully functional by March 2018, he added.
Iran already has an S-300 Russian-made defense system, designed to defend against aircraft and cruise missiles.
While the regime purchased it in 2010, international sanctions meant the import of parts was suspended for years. The system went online in March this year after the 2015 nuclear deal with world powers, which saw the measures which had crippled the Iranian economy lifted in return for curbs on Iran's nuclear program.
The Bavar 373 – which translates as 'faith' – was created after construction on the S-300 was brought to a halt. It is designed to intercept long range or ballistic weaponry.
"The system is made completely in Iran and some of its parts are different from the S-300. All of its sub-systems have been completed and its missile tests have been conducted," Esmaili said.
Relations between Tehran and Washington have soured quickly since US President Donald Trump took office in January.
The new president immediately set about imposing new financial penalties on individuals related to terror-related offenses and imposed a travel ban for citizens of Iran and six other Muslim countries, which has since become the subject of intense legal battles.